Top Tips to Boost Your Team Spirit
They're always there whenever they're needed, they bring a huge amount of energy and they're the kings and queens of the office party – we all just love our teams!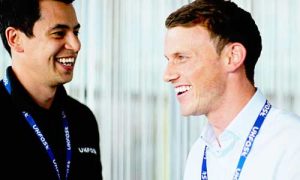 Today is National Employee Appreciation Day, so let's raise a glass to our fantastic teammates.
Although we all love to make our teams feel valued every day of the year, some companies are going the extra mile to make their people know they're appreciated. Here at UKFast we've got hot Vimto on tap to ward off the cold, a yoga class and steaming bowls of freshly made soup for lunch. Plus a few more treats to come throughout the day.
We've asked some of our UKFast superstars to share a taster of how you can give your employees that extra-special something.
So without further ado, meet three of the UKFast dream team!
Ebony, Recruitment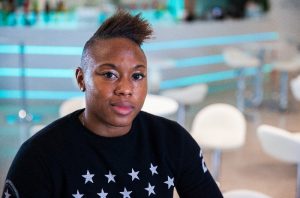 UKFast has taken me on a journey I could never have imagined for my career.
I came into UKFast on one of our assessment days and I was blown away at how friendly everyone was.
It's wonderful to work in a place where I am surrounded by fantastic, helpful people who always bring the best out in me. My day-to-day in recruitment, consists of finding even more people that possess that positive UKFast magic and energy we look for.
People just got chatting to me anywhere I was and checked I was settling in. It's that friendliness that I really value, not to mention the social events and Beer Friday, which make UKFast feel like a home away from home!
Now seven months on, I run a class in our gym every morning with people coming from all around the business. To be given the freedom to run my own HIIT group has been a huge incentive and makes me feel like people really respect what I do. Not only this, but all the people in my group have become amazing friends.
Jen, Marketing
I came across UKFast first when I moved to Manchester from York, looking for my next big challenge. I wanted a new role where I could grow and progress my career in a fun environment, make friends and find the perfect work-life balance.
After a simple Google search I found that UKFast was one of the best places to work in Manchester and I was hooked. UKFast's fun culture, cool offices and employee perks really drew me in. I watched the UKFest video and just knew I had to be a part of it all.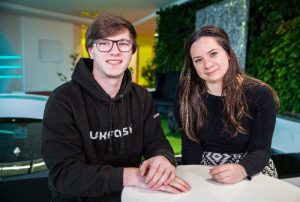 Three months in, I can honestly say it's been a blast. I've felt valued, supported and included from day one: from team training days to the Christmas party and Star Wars screenings, it's great to feel this involved. I love the variety I get from working with two teams, where I am learning new skills every week and growing in confidence. I'm even keeping on top of the brew rounds – never underestimate the power of a cup of tea!
Work aside, the lunchtime kettlebell and circuit sessions are fantastic. Having a gym onsite is a fantastic way to meet different people from other teams across the organisation –plus getting fitter is always a bonus. In January we had Wellness Week which was loads of fun: I attended Pilates, raved away at Clubbercise and tucked into delicious homemade smoothies and salad – healthy living is actively pushed at UKFast.
It's only been three months but I've really got into my stride at UKFast, and I couldn't have achieved this without the support of those around me. It's inspiring to come into an environment where everybody is working towards the same goal, celebrating the wins together and I'm proud to be a part of the journey.
Jacob, IT
I was fresh out of university and I didn't really know what jobs there were in the industry: all I knew was that I liked computers and that it would be cool to work with them every day!
I applied for the UKFast Graduate Scheme and within no time at all, I became a member of Team UKFast. Finding a job after graduation can be very disheartening so it was fantastic to move through the recruitment process so quickly.
As a computer engineer, often the biggest achievement comes from the biggest headache. I remember one situation where there were numerous issues and it seemed like I was working on them every day for about three weeks. When that happens you feel like you're going a bit insane! But, after a considerable amount of hair-tearing, we managed to find the root cause of the issue and were able to enact a fix for the client. Truthfully, it is the best feeling when you finally find that solution – it's the best part of my job!
If it wasn't for the advice from senior engineers I would definitely not have got as far with the issue as I did. Knowing that I'm surrounded by people who really care about fixing the issue, people who are more than willing to sit there and help you work through an issue no matter how difficult – or how stupid I am being in that moment – is so motivating.
The people here do make the job. Everyone is so enthusiastic about work which makes me more driven to do well.
The awesome events are something I always love to find out about. There is something going on all the time and it gives you something to look forward to, especially the LAN parties.
What have you got planned today? We'd love to know!
Could you be a UKFast superstar?
Join a multi-award-winning family business which believes that climbing Snowdon, lunchtime workouts, skiing in Switzerland, and a free bar is all in a week's work.