Boost Your Sales With Cloud UK Live
Want to grow your tech knowledge? Worried about your storage solution? Need the best industry insight for your team?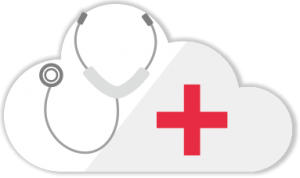 Cloud UK Live is the event of the year for everything cloud. With two sessions – one in Manchester and one in London – you've got twice the opportunity to get your urgent questions answered.
 
Cloud in 2018
The cloud landscape is constantly evolving. So many businesses now use this ground-breaking technology and it's proving to be a vital competitive advantage.
It's easy, it's fast, it's flexible, but cloud doesn't come without warnings.
Over the past year, cloud security has been on the lips of every business. With studies suggesting that IoT business connections will rise to over 150 million by 2024, we need to be talking about how to protect our companies and clients.
Register now to discover:
How to expand your data storage
Keeping your business secure
GDPR and the detrimental effects of non-compliance
How AI can transform your business this year
Business efficiency with cloud automation
Reducing your carbon footprint with cloud
An event for your people
The hosts for the event include UKFast Enterprise MD Jonathan Bowers and Head of People Development at UKFast, Arlene Bulfin, who really want to get the UK fully in-the-know about cloud. Businesses from every sector are feeling the advantages of cloud, and that can only be a good thing.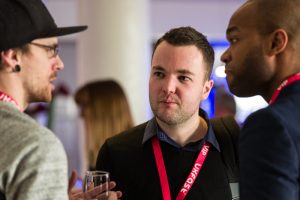 Cloud UK Live brings together a panel of tech and business pros. Our round up of experts includes global and national superstars who are eager to share incredibly useful cloud information for your business needs.
We offer a special Cloud Clinic which offers you one-to-one advice about your solution – just book in with one of our IT gurus to get your action plan today.
Top speakers
Just a couple of our guest speakers are:
Paul Papadimitriou has shared a stage with Barack Obama and Apple co-founder Steve Wozniak and gives regular insight into SAB Miller, Unilever, Tumblr and IBM. He offers specialist insight based on economic and political shifts to come up with the biggest tech predictions.
Kerry Wright is a business professional and Director of Alliances at Purple. She has a successful history of engaging closely with our largest industry partners such as Cisco, Century Link and Salesforce.com, spreading the news about her company's latest software.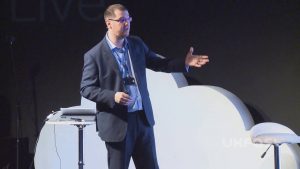 Dr Christopher Folkerd is Head of Enterprise Technology at UKFast and is incredibly passionate about developing cloud technologies. Dr Chris has more than 20 years of IT experience and is wholly responsible for the management and evolution of UKFast's cloud infrastructure.
Cloud UK Live is the perfect opportunity to ask all those important questions you've been storing up. How will AI affect my business? How do I make my company GDPR compliant? Bring a colleague for free and find out just how to boost sales for your business.
Don't miss the all-star cast of leading industry experts discussing the latest cloud technology for 2018 and beyond.
Head to Manchester on 7th March or London on 14th March.
See you there for drinks and nibbles!