It's official: we're Manchester's number one
We're whipping out the party hats and cutting the cake at UKFast this week!
The Sunday Times Top 100 Companies to Work For 2018 list has voted us the UK's ninth best place to work. Not only are we in the top 10 nationally, but UKFast is the top place to work in Manchester.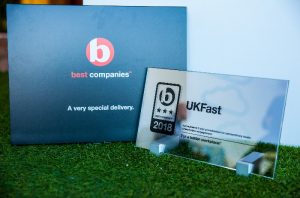 We're absolutely delighted to make the list (and win this stunning trophy!) and we couldn't have done it without our amazing team. It's our fantastic people that make UKFast the friendly, supportive and passionate company it is. It's important to us that we make all our people feel and know their value.
The UKFast HQ, based in south Manchester, offers a gym, crèche, games loft, slide, sleeping pods and free exercise classes to its employees, adding those extra touches which make working for UKFast so unique.
CEO Lawrence Jones MBE said: "It's a no-brainer to invest in your team and create an environment which people love coming to work in.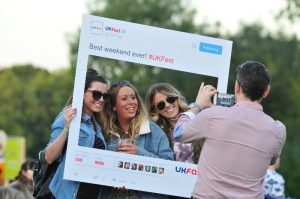 "Perks and days out are nice to have, but we learned some time ago that to make UKFast a truly great place to work we have to focus on giving people the opportunity to learn and develop. The results of this are clear to see – an engaged and constantly developing team is a happy team."
And it really does show! A whopping 95 percent of UKFast employees believe their team go out of their way to help them and make them feel fantastic about what they do. Not only this, but 97 percent believe they make a valuable contribution to the success of the business.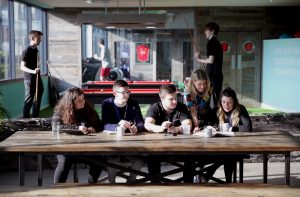 Our workforce is the most energetic bunch of people we know and enthusiasm is infectious. We aim to use our energy and passion to inspire the 60,000 young people we work with in schools and through our apprenticeship schemes. The Sunday Times Top 100 listing is a huge honour for us and next year, we plan to roll out even more thank yous to our people.
When you truly value your staff, they value you.
Could you be a UKFast superstar?
Join a multi-award-winning family business which believes that climbing Snowdon, lunchtime workouts, skiing in Switzerland, and a free bar is all in a week's work.