How To Switch Your SSL Systems And Stay Secure
Secure websites are something we all take for granted. We can browse, click and buy almost everything and anything – from the kitchen sink to a brand new speedboat – online at any time. But this could all change with a new SSL update that rolls out in April.
Symantec SSL certificates are about to be "distrusted" in a new version of Google Chrome out this spring.
In 2018, everyone automatically expects SSL to be in place on eCommerce websites. We've all been about to buy something online and quickly backtracked when we can't see that green safety padlock at the top of our screens.
SSL is the encryption which keeps all our details wrapped up securely when we buy online or sign up to a website. Without an SSL certificate, your details are at risk
of theft.
However this Chrome update is part of a long-running dispute between Google and Symantec about how reliable Symantec SSL certificates actually are. The update is officially out to the public on Tuesday 17th April 2018, but will spread its reach even wider from 23rd October this year, making Symantec obsolete on Chrome browsers.
What does it mean for you?
Tens of thousands of websites pay for and use Symantec's SSL services, throwing up a minefield of problems for businesses and everyday internet-users.
Commonly-used HTTPS sites will show up as "unsafe website" in your internet window. Where you would normally see your familiar green padlock next to your browser bar, a red triangle will show saying the website is "not secure".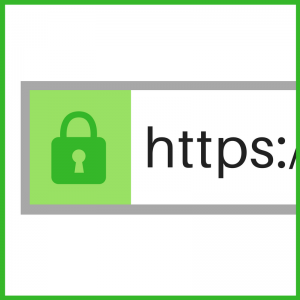 This will create many problems for users as it will not be immediately clear which sites are safe to use.
Businesses and users have already voiced their alarm at the new measure, and know it will impact their companies, transactions and revenues in a negative way. UKFast has already had enquiries about how the Symantec SSL changes will affect them.
Other browsers are following suit. Mozilla Firefox will also reveal a new update this year and from May 2018, when their update 62 is unveiled, the platform will no longer support Symantec. This means that businesses will have to migrate to a different SSL platform in order to appear safe to their clients and guarantee a continued flow of sales.
Comodo
UKFast customers will be pleased to know that we are on-hand to help you. Our team has dedicated SSL experts who can switch your site's SSL provider from Symantec to Comodo.
Comodo is a low-cost SSL supplier and gives your business' website the golden padlock of approval.
We trust and value our relationship with Comodo and believe it offers the best service for our customers. UKFast gives you a safe, quick and fully-supported switch-over to Comodo SSL.
Comodo is trusted on all internet browsers and contains 2048 bit Industry Standard security. Your website will not experience any downtime as the Comodo switchover has immediate validation and issuance, so your users can carry on using your service with no problems at all.
Keep your customers loyal and switch to Comodo with UKFast before 17th April 2018.
Get your new SSL Certificate now >
Speak to an expert about switching
to Comodo today >
or call 0800 093 3901