Share A Little Love With Your Clients
We're all feeling the love today.
Some of us are dressing up for a fancy meal out, sneakily wrapping that box of chocs or maybe even hoping to get a card from that special someone. It's safe to say that most of us in the office are on cloud nine, so how do we share the love? What is the perfect Valentine's Day present for your customers? How do we make them feel special all year round?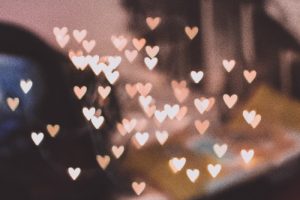 At UKFast we work closely with our partners and clients to give them the best quality service; we're an extension of their own tech team. We're learning and improving every day, and we've got a lot of passionate people here at UKFast HQ, all investing time, energy and passion into giving the best support they can. We hope it shows.
Our founder and CEO, Lawrence Jones MBE, started UKFast because high-quality hosting support was just not available in the late 1990s. From the word go, we put customer service and people at the heart of everything we do.
Sure, roses and a Valentine's night at the flicks make us go warm and fuzzy inside, but here are our golden rules for making your customers feel valued every day of the year.
Communication
When it comes to truly keeping that spark alive, communication is key.
Keeping clients up-to-date with the nitty-gritty of your relationship – e.g. new products, tech-updates, developments and potential opportunities – is vital, but communication goes much deeper than that.
Regular phone catch ups should be on a par with sending out your company newsletter, emailing to check how they're getting on with your services and inviting them to view your latest offers or content. You simply can't beat good chat for building a relationship. However, make sure you are not a faceless company; ensure to give your client a regular contact with a real name and face. Checking in with Joey Jones is much more appealing than a mysterious Sir of Madam.
Communication works both ways, so always schedule in some time to get client feedback to make sure you're doing the best you can for them. This regular catch-up time will make your partnership magical.
Share knowledge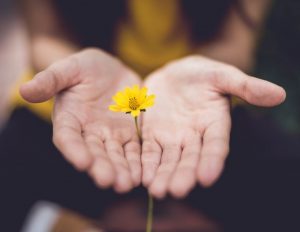 The world is always buzzing with updates. We all follow social media channels, but not everyone has the ability to watch every corner of the world at all times. If you find out a piece of info that you feel could benefit their business that they might not have spotted, send it over to them or arrange a phone call to discuss how it could help.
Providing training or tune-up courses is another great way to pass on your knowledge and share skills.
Going the extra mile for your clients shows them that you're someone they can trust and rely on.
Get to know them
Put a name to a face. If you can, have a meeting either on Skype or in person. If that's not possible, make the effort to chat to your main point of contact at their business. Face-to-face conversations are incredibly valuable – you're able to pick up on non-verbal cues that help you get to the root of an issue and build stronger relationships.
Ultimately, everyone works in different ways, so it's a great idea to interact with your client on a regular basis to work out their idiosyncrasies. Some people might only reply to emails 10 minutes before a deadline, while others will drop your regular message to check everything is still on schedule.
By taking the time to really get to know someone and their needs you'll always be on the same page.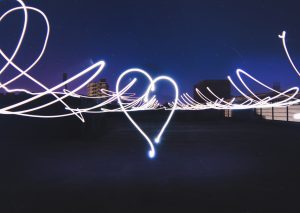 Give them the best service
But the most important thing is providing your client with the best support available.
This might involve having a team covering the night shift to ensure your business is available 24/7 or a special helpline so that customers can log an issue at any time of the day or night. Always remember to ask your clients if there's anything more you can do for them and you'll be flying!
Take care of your customers and they'll stick by you through thick and thin. We'd love to hear your customer service tips – share them in the comments below.
Happy Valentine's Day, and don't forget to share the love with your clients today.
Don't just take our word for it! Take a look at our client stories