Freshen Up With National Clean Out Your Computer Day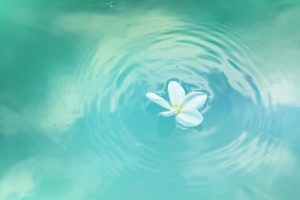 There seems to be a National Day for everything these days! This month there's National Tooth Fairy Day, National Love Your Pet Day and even National Pizza Day, which we happily celebrated last week.
But National Clean Out Your Computer Day is one that could bring actual, real benefits to your daily working life.
You might have detoxed for January, but now's the time to give your computer a deep cleanse. A full device clean out means not just dusting off your desktop, but tuning up your software and getting all your systems up to date too.
Don't just leave it to one day of the year though! Follow our tips for keeping your computer spotless all year round.
Make yourself presentable
Whilst you might assume that Clean Out Your Computer Day refers only to the software, you'd be wrong! We're talking about actual cleaning here too. Firstly, you don't have to be a techie to clean your hardware. Dirty equipment can lead to slowed processes and unexpected faults, but can also just look nasty!
Give dirty monitors a good wipe down with a cloth or some screen fluid like CCleaner from Piriform. Empty the crumbs from the depths of your keyboard to avoid broken keys, buttons and 'awkward-typo' emails. Remember not to use household cleaning products as these can damage your screen.
Safety first
Remember to turn off your PC or laptop before you start cleaning your hardware. It's always better than a nasty shock! With your computer securely off, you can now use an air squirter to blow out any dust from vents or fans. Clogged up vents can make your computer overheat from working too hard or, in some cases, combust.
Back it up
Back-up your data so you always have the latest information available to you. Book some time into your schedule to regularly back up your information so, in case of a glitch, you always have everything you need to keep going.
Troubleshoot
MSConfig.exe is a great troubleshooting tool, and useful for speeding up opening your Windows software; it's another system utility bundled with all Windows operating systems since 98 (apart from 2000, but Windows 95 and 2000 can download versions as an extra). Find it by typing MSCONFIG into a command prompt or in the start menu; it can also be found, in many versions, in the Windows/SYSTEM32 folder.
Browsers
Cookies build and build in your browser until the biscuit tin is too full! Delete your browsing history on a regular basis to keep your internet running at high speed. It only takes two minutes. OK, cookies can be really useful for saving your regularly-used website, but why not bookmark them instead?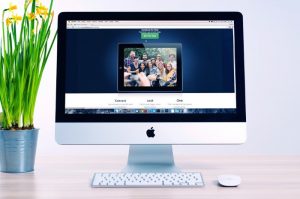 Programmes
The same goes for unnecessary programmes. High-GPU software can take up huge amounts of space on your computer, slowing down all your necessary applications. Head to your Control Panel and click Uninstall A Programme to get started on your computer cull.
Updates
Have you been clicking snooze on those pesky update pop-ups for far too long? Keeping your anti-virus systems up to date protects your data and minimises the risk of sneaky malware. Viruses and bugs are always doing the rounds, with new and more complex ones launched every day. Fully up-to-date anti-virus programmes can help you to keep these bad boys out.
Defragging
Give your hard drive a good defragging. Click on the start menu and click Disk Defragmenter (for Windows); select the disk you want to defrag; to see if it needs doing click 'analyse disk'. Then check the percentage of fragmentation in the last run column – if it's above 10% you should defrag. Defraggler is a great one for this. Run it over a lunch break so you can sit back and relax as your computer speeds up.
Today is a fantastic reminder to keep our computers happy, shiny and healthy. Valentine's Day is on its way too, so show your PC a little love today!
Keep all your systems up-to-date
with the best eCloud technology