UKFast: Bringing the NHS Community to you
Tech is growing at an exponential rate.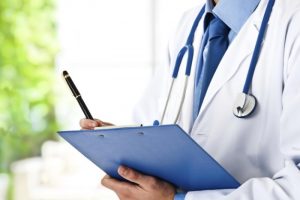 From home and the office, to restaurants and the high street, tech is taking over every industry, making particular strides in healthcare.
Technology improves connections and relationships, offering support and value to almost every second of our days. It's used to prolong life and create a better quality of life for those on around-the-clock care.
Following significant investment in our public sector and government offering last year with the acquisition of public sector cloud hosting firm Secure Information Assurance (S-IA), we've been making moves in the public sector to ensure we can offer a strong British alternative for cloud and hosting services.
This week we announced our exciting new partnership with the HSCN network. This means that we're the sole hosting provider to offer HSCN connectivity directly from a government-approved data centre.
The HSCN (or Health and Social Care Network) is a platform set to revolutionise the way patients and healthcare professionals work together. Patients will be able to review their prescriptions, book their appointments and get helpful advice at the click of a button online or in an easy-to-use app.
Efficient, effective and community-focused – sounds exactly like everything we aim for at UKFast to me!
Martin Knapp, Head of UKFast Public Sector, reflects our passion for providing the best quality care at the fastest speeds. He welcomed the new accreditation we've received from NHS Digital: "Modernising NHS connectivity is a hugely positive step. HSCN enables more organisations to interact and to provide high-quality, data-driven services to the NHS."
Find out how you can make your business more efficient with UKFast's data solutions.
At the moment, the NHS uses the N3 network which is now deemed to be no longer fit for the sector's purposes. Outdated modes of communication and data storage really slow businesses down and can raise security questions over data protection. Outmoded software and hardware can lead to data breaches and miscommunications, which can be devastating for any organisation, never mind the public sector and medical data.
There are currently 13,500 organisations using N3 that are now required to migrate services to HSCN by August 2020. It will be a tough job, but we'll certainly be on hand to help.
We already host some of the UK's busiest check-in desks, local authorities and NHS trusts, allowing the nation to keep moving and communicating without delay. This fantastic HSCN partnership helps us add to the national work we already supply.
The HSCN is a massive upgrade for the NHS, providing capable fibre network with more capacity – while the N3 was built to serve thousands, the much-welcomed HSCN will accommodate millions.
Find out more about HSCN and how to take advantage of the latest NHS network connectivity >