We're Putting an End to Blue Monday
It's no secret that 'Blue Monday' started as a PR campaign, but like all good campaigns there's a grain of universal truth within it. January is nobody's favourite month.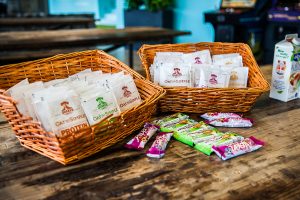 The weather could be better, most of us overindulged over Christmas and are paying the price, we're penny-pinching and waiting for our next holiday, which might still be months away.
Poor January. How could it possibly hope to follow months of Christmas pre-amble and a week off? It's like going onstage after The Beatles. It never stood a chance… or so you'd think. Team UKFast begs to differ.
Late last year we were visited by a team of very enthusiastic Americans. More precisely, these Americans were part of Tony Robbin's motivational team. UKFast founders Lawrence and Gail are huge advocates of Tony's approach to life and business, so the company was treated to two days of goal-setting, inspiration, and techniques for improving outlook – all perfect skills to have at this time of year.
During the training we dreamed big, we cheered, and we literally karate-chopped wood in two. I can't really say much else – it's a bit top secret – but one technique a lot of Team UKFast took away, and still use daily is changing state.
A new state of play
Changing your state is simply realising that you are in control of your mood. It's recognising when you're having a mid-afternoon slump and deciding to feel more positive.
Of course, it's not always that easy, but when you've got a simple case of the January blues you can instantly change your state from tired and unmotivated to happy and more positive. Unfortunately, I am not an enthusiastic life coach, so here's Tony's more succinct take on the idea:
"The story you tell is the life you live" – Tony Robbins #wellnessweek #bluemonday
With this in mind, we decided to be in a great mood here at UKFast, this Blue Monday and for the rest of the week. We've also organised lots of treats and activities to keep us motivated.
From weak to Wellness Week
To ensure our success, we've got everything our bodies and minds need to be at their best. We've taken away the 'Blue Monday' moniker and crowned this entire week as 'Wellness Week' instead.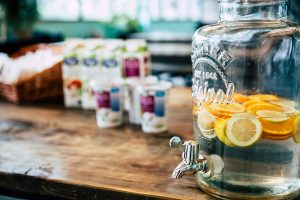 We're providing Team UKFast with all the brain food and… mouth… food that they will need, from healthy breakfast smoothies (in every colour except blue) to energy bars, special treats for those walking and cycling, and superfood salads at lunch.
We're also hosting more exercise classes than ever before, with new introductions like pilates, Zumba, and 'clubbercise' alongside our regular kettlebell classes and yoga. Don't worry, I don't know what clubbercise is either but I'm told it involves glow sticks.
Ultimately though, this week is about more than healthy eating and exercise. You don't have to be a fan of juice blends, healthy breakfasts or classes with glow sticks to have a great Blue Monday – these are just excellent added extras.
Our headquarters is buzzing today because we've approached Blue Monday with a positive state, and we've decided that it's going to take more than a bad mood and a PR campaign to get us down. We're not pretending the rain isn't pouring, or that we're not a little tired, but that we can choose not to let those things bother us and choose to have an excellent 2018.
Are you with us?
Could you be a UKFast superstar?
Join a multi-award-winning family business which believes that climbing Snowdon, lunchtime workouts, skiing in Switzerland, and a free bar is all in a week's work.