2017's Biggest Public Sector Tech Stories
Cybersecurity
To say cybersecurity was just an issue for the Public Sector would be a colossal understatement. In 2017 the entire world was in awe and in fear after seeing, for the first time, how hackers could disrupt and steal from seemingly anyone they chose, including parliament.
Parliament Brute Force Hack
Shortly after the general election, parliament was hit by a pointed brute force attack. The Guardian reported that the Russian government were most likely to blame.
According to The Register, around 90 parliamentary email accounts were compromised by the attack on the parliamentary network, despite it having technology in place that can normally protect against this type of attack.
As a precautionary measure, the parliament members accounts were put on lockdown. The House of Commons press office said as result they had "made a series of technology changes to increase user account security and will continue to assess and improve our risk mitigation measures".
NHS WannaCry Attack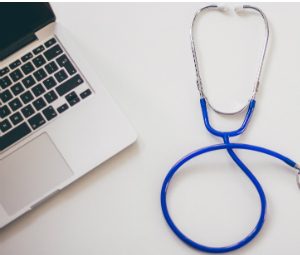 Back in May another arm of the Public Sector was under attack. The NHS IT infrastructure had been infected by ransomware known as WannaCry. Unlike the attack on Parliament, which had been targeted, WannaCry simply spread from one computer to the next, and the NHS system was one of many unfortunate victims caught in the quick spread of the ransomware.
In response, the government announced it would boost investment in NHS and cybersecurity above the £50m identified in the Spending Review, addressing key structural weaknesses, such as unsupported systems.
Brexit preparation
If 2017 was a year of increased cybersecurity worry, it was inarguably a year of Brexit uncertainty. Brexit has and will continue to introduce new demands on every part of the Public Sector, and many of these pressures are inherently technical or require a technical solution.
Last year, HMRC chief executive Jon Thompson admitted that it was "deeply worrying" that the slightest delay in the government's customs IT system, including the Customs Declaration Service (CDS), could mean it not being ready in time for Brexit.
The EU currently dictates data storage and transfer best practice and is, of course, responsible for the upcoming introduction of the General Data Protection Regulation, which despite its consumer focus also requires compliance from public sector organisation. After Brexit, the UK's Data Protection Bill will take its place. This bill will emulate the GDPR, ideally meaning that the second round of compliance preparation will be minimal.
A budget 'fit for the future'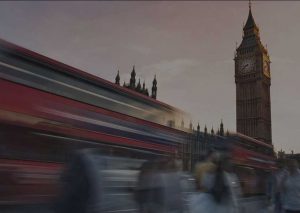 Following the £50 million investment to bring the NHS back from WannaCry, a further investment was made in tech. As last year came to a close, a new budget was announced with £500m set aside for tech, in areas such as AI, startups, driverless cars, digital skills and R&D.
During his budget speech, Philip Hammond said: "We support regulatory innovation with a new regulator's pioneer fund and a new geospatial data commission to develop a strategy for using the government's location data to support economic growth and to help our tech start-ups reach scale."
Cloud Considerations
Public sector departments across the country have increasingly considering the new opportunities presented by migration to the cloud, and practically weighing up these benefits with the difficulty of a smooth, cost-effective migration.
Speaking during a Public Sector webinar hosted last year Luana Avagliano, Head of ResilienceDirect at the Cabinet Office, called this movement in thinking a 'trust in technology'.
She told us: "For too long in the Public Sector things have been well behind the curve. Things are so locked down that it is really difficult to do your job. By embracing and understanding cloud technology and using private cloud, you don't have to share the space or the racks – you can spin up additional capabilities. You can suddenly have more infrastructure available. You couldn't necessarily do that before. Now you can, without public sector money (and that's all our money) being wasted."
Stuart McKean, CEO of Nine23 Ltd told us: "Mobility moves at such a pace. You've got to get into the mindset that in two years' time [mobile tech] will be out of date. Think forwards. Get on this cloud and mobility rollercoaster because it's going to keep moving – you've got to be thinking about that even before you've migrated. It's not like old IT. "
UKFast is a government-approved supplier on the G-Cloud 9 framework. Your solution is only ever housed in our fully owned, IL4 and ISO-accredited UK data centres.