How to Digital Detox without Missing a Thing

It's January, the perfect time for self-improvement, but with everyone clogging up the gym and healthy food a welcome change from the last month's indulgence, what else could you improve to make this a year of success?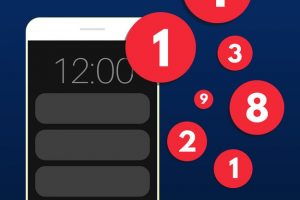 Deloitte revealed in a recent survey that 55% of 25-34-year-olds and 46% of 35-44-year-olds think they use their phone too much.
What's more, the same study found that 41% of respondents in a relationship thought their partner used their phone too much.
Sound familiar? Maybe it's time for a digital detox.
The odds are stacked against digital professionals
At least you're not alone. The research shows that nearly all of us recognise we have a digital addiction problem. The bad news for digital professionals is that your job is only going smoothly when a website is running perfectly, so it's going to be almost impossible to completely switch off.
You take a quick look at your emails, check your website, your social feeds, and the news and – congratulations – you've just wasted 45 minutes of your precious time off. And it's not just your time that could be affected.
More than three-quarters of adults in the Deloitte survey said that they check their phones within an hour of going to sleep – this habit could expose you to bright blue light that can impact your sleep quality too.
In another study by McAfee, a staggering 27% of individuals admitted to checking their email consistently throughout the day even whilst on holiday. Many of us don't even realise we're part of this category – we forgive ourselves because of whichever 'extenuating circumstances' caused you to be distracted.
When the average advice won't work
The digital detox isn't a new idea, and it might not even be your first year attempting it. There's no data on the success rate of digital detoxes yet, but I'd wager that if it's at all like other New Year's resolutions, they're probably not very successful.
In fact, you've probably seen the same old advice wheeled out this year: leave your device in another room, delete your email app and turn your phone off whenever you can.
But here's the thing: online professionals like you don't have the luxury of completely switching off. The internet never sleeps and every notification could be critical even though most aren't.
That's just how our industry works. It's part of the reason we have year-round, 24/7 technical support.
So what can you do instead?
How To Digital Detox (the smart way)
Once upon a time, many years ago, a mobile phone would only ring when you received a text or phone call. Imagine that.
To digitally detox properly, without missing anything important will take some groundwork, but the initial effort will pay off greatly over the course of the year. Here's how to do it:
Mark up your VIP email senders


Your email client should have the ability to mark important senders as VIPs or favourites.Invest some time marking your colleagues, managers and boss (if you're not the boss!) as VIPs, and then tweak your notification settings so that only the cream of the inbox crop earns a spot on your screen. All those newsletters can wait a few hours.

Kill notifications from non-essential apps


Do you really need notifications from an app that morphs your face? You probably allowed notifications whilst installing the app, but now is never the right time to turn them off. Let's change that. Hop into your phone's settings and completely remove any notifications settings you don't absolutely need.

De-duplicate inbox notifications


If you have LinkedIn, Twitter and Facebook apps installed you might be receiving both email and app notifications about the same event. That's twice the distraction necessary. Decide whether you prefer to get updates straight from the app, or from email, and turn those duplicate notifications off for good.

Install new and better apps


You can unsubscribe from all email notifications if you've got the right apps installed. Leave your inbox clean and opt for notifications which are smarter and more precise.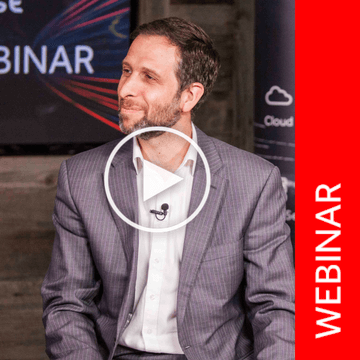 2018's Tech Trends
Register for our 2018 Tech Trends Webinar and put your questions LIVE to our experts
Register now to stream