The UKFast Sleigh is Full for our 12 Days of Christmas!
We'll all be visited by Father Christmas this year, but only a few of us will be lucky enough to get a Faster Christmas too.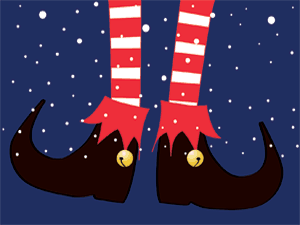 To countdown to Christmas, we've got stockings bursting at the seams with gifts and gadgets to give away. The UKFast elves are ready to spread the Christmas cheer, and what better way than to with some fantastic presents? We've got a drone, Xbox, Apple Watch, Fitbit, champagne, vouchers and cinema tickets just waiting to be given away.
So, when is it happening? On working days (Monday to Friday) from now until Christmas! That's the 4th – 8th December, 11th – 15th December, and 18th – 19th December. 
To be in with a chance of winning just hit the link below and sign up. You'll instantly be entered into this fantastic festive prize draw.
Each prize and winner will be announced on the day and selected at random. Remember, you've got to be 'in it to win it' and those who don't give it a go… yule be sorry! UKFast will be handing out some of the most up-to-date, in-demand technology gizmos and gadgets of the year.
Keep up to date with the latest prizes and winners on Twitter @UKFast and find out more about the 12 Days of Xmas here: