UKFast's Children In Need Pyjama Photobooth!
We've been called a 'dream team' by our clients a fair few times, and we're starting to see why. Now, it could be that our customer support is second-to-none, but this time it's probably because we came to work in our "nightwear," or 'pyjamas' or if we're honest, what we like to call our 'jimmy-jams'.  
Yep, to raise money for Children in Need we decided to take dress-down Friday to a whole new level and come to work in whatever we were wearing the night before. Those who dressed-up (or rather, didn't) paid £1 for the privilege. Those who decided to get dressed like a normy were charged £5 as a forfeit.
Our combined sleep shenanigans, in addition to the proceedings from a good ol' fashioned pie-to-the-face for a couple Team UKFast, helped to raise a total of £454.21 for Children in Need.
If you've enjoyed a sneaky look at us in our pyjamas, then you should really donate. There's still time.  So, here we are in all our informal glory!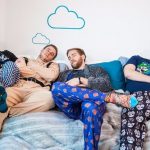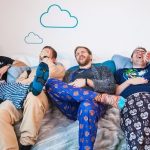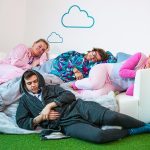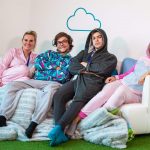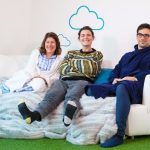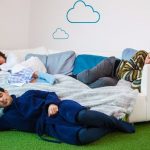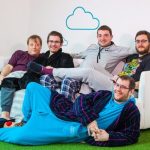 If you fancy joining a team that encourages a night's sleep, why not take a look at our careers page:
Could you be a UKFast superstar?
Join a multi-award-winning family business which believes that climbing Snowdon, lunchtime workouts, skiing in Switzerland, and a free bar is all in a week's work.