A Decade On: What eCommerce Looked Like In 2007
A decade can fly by, can't it? 10 years ago we were all enjoying or trying to avoid 'Umbrella' by Rihanna, quoting lines from Juno and watching George W. Bush fumble through yet another speech to the world. It was the year we tried to avoid spoilers before getting our hands on the final Harry Potter, and the same year in which a Revenue and Customs official downloaded the confidential details of 25 million people onto two discs, before putting them in the post and losing them for good.
Thankfully, a lot has changed in the world, but how about eCommerce? What's changed in the last 10 years and what has stayed the same? Here's a breakdown of exactly how far we've come since 2007.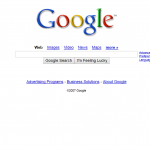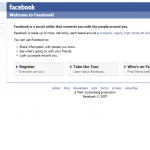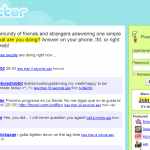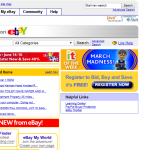 Speed
Then
By 2007 roughly 90% of internet users had moved over to broadband, whilst the remaining 10% were still using dial-up to access the internet. According to Coding Horror, one of the best ways to speed up your site in 2007 was to offload images to a third party provider like Flickr! 3G was also introduced to Europe by December of 2007, which slowly brought the notion of 'on-the-go' browsing to consumers.
Now
Whilst websites are faster, consumers are far less patient. Dial-up may be a relic, but site speed is still as crucial today as it was 10 years ago. 4G and fibre-optic broadband mean we're able to stream HD films on the fly and not worry about waiting seconds for pages to load, but it's still important to shave off those all-important milliseconds with compression techniques and sophisticated hosting technology.
Devices
Then
2007 was a milestone year for smart devices. Back in 2007, we were first introduced to the Apple iPhone. Even if you're not an Apple fan this device certainly changed the eCommerce landscape. The iPhone would introduce the idea of mobile browsing and apps – though personalised apps were still a pipe-dream. The first Android device would soon follow in 2008. Where consumers had previously considered personal computers as the only way to buy online, this was consumers' first taste of the mobile revolution.
Now
There are more than 2.32 billion smartphone users in 2017 according to Statista. Modern mobile devices now boast more than double the computing power of the average 2007 desktop computer. As the main driver of eCommerce traffic, as well as traffic in general. Apps are an eCommerce channel in their own right; as of March this year, there are five million apps available and payments can now be taken directly through a smartphone without even needing the card you're playing with.
Personalisation
Then
In 2007 personalisation meant one thing – inserting a customer's personal data into emails. Savvy online companies were beginning to use customer databases in their email automation, inserting first and last names into subject lines and body copy. The technology also allowed retailers to send timely birthday wishes, and in some cases remind customers of their purchases.
Now
The term 'personalisation' applies to every aspect of the customer journey. A combination of AI and automation allow retailers to use names, ages, tastes and buying history to predict future buying behaviour. Interestingly, despite the fact that the technique has been around for 10 years, a study by Experian Marketing Services suggests that personalised emails still return six times higher transaction rates.
Social Media
Then
MySpace and Facebook were the bedrock of social media in 2007. In fact, they were the entire definition until years into the future. In late 2007 Facebook was still a social network for college students and had just 100,000 business pages. For MySpace, 2007 would be the first year of decline according to Google Trends2 . Twitter would follow in 2009, and Instagram, Pinterest and Snapchat years after that. Businesses would begin to use these channels for customer engagement, but the notion of targeted advertising purchases was still years away.
Now
Paid advertising, organic advertising, customer segmentation, chatbots and customer service are all possible from a much larger list of social networks. As they improve and new features are introduced, social channels have become a vital part of the customer journey. Social channels now offer customers a more streamlined and personal experience with better access to have their voices heard and simultaneously provide retailers with more detailed and useful customer data than ever before.