Your GDPR Update: 216 Days To Go
Time waits for no man, and data regulation waits for no business. There are just 216 days left to get your business from where it currently stands to a fully GDPR compliant, water-tight data processing machine. How ready are you? No so much? Don't worry, you're not alone, as this week's biggest stories reveal! 
1. Location data may not fall under GDPR

Location data may become a more useful tool to marketers in a post-GDPR world argues CEO and founder of Beemray, Rami Alanko. Because location data can be collected anonymously, it may provide valuable insight into customer behaviour without having to make any of the compromises and updates that will affect the majority of visitor data.
2. 92% of firms still not ready for GDPR
Yet another study on the readiness of UK businesses for GDPR reveals that less than 10% are fully prepared for the regulation to land. The study, conducted by Marsh, is yet more evidence that businesses are largely under-prepared. Whilst preparedness might be in the minority the study does also show that 57% of respondents are in the process of developing a plan for compliance.
3. Employees can be motivated to find the GDPR exciting 
In order to motivate employees about GDPR, businesses must reiterate that regulation is great for individuals, it was agreed by a panel of experts at a recent UKFast webinar. Andy Larkum, Cyber Security Consultant at ADL Consulting and Paul Mason, Training Manager at Secarma agreed that in order to motivate employees on the topic of GDPR, businesses must reiterate the personal benefits gained by the regulation.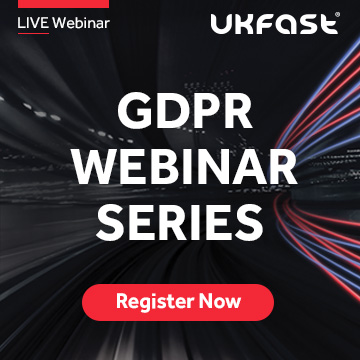 GDPR Webinar Series
Register for our GDPR Webinar series and get instant access to stream the following episodes:
▶ GDPR: Talk to the experts
▶ Understanding Consent under GDPR
▶ GDPR and Security – Data Security is Every Business's Business
▶  What does the GDPR Mean for Small to Medium sized Businesses?
▶ GDPR and Employee Education to Reduce Human Error