How Will Public Sector Cloud Change the Face of Britain?
We're pleased to welcome Martin Knapp of UKFast Public Sector to the blog for an insight into the future of public sector cloud.
---
One of the most exciting new ideas in the world of technology can revolutionize how we use data – how we're using AI to manage it, and what we can learn about ourselves as individuals, as demographics, and as a global society by way of the World Wide Web.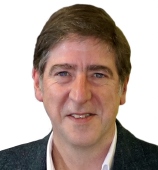 Monopolising on large sets of data is an obvious move for large tech companies. It's the reason that Facebook knows what events you might be interested in, how Spotify picks tracks you'll love, and the secret behind Google's almost-magical ability to discern what you meant to type.
Things move fast in Silicon Valley, mostly because companies have money to burn and have collected data you have consented to share. In the UK public sector, it is effectively the opposite.
It is vital that technology investments in the public sector are made in the most cost-effective way, and that the incredibly sensitive data which the government holds on each individual, such as your medical records, should be treated with the utmost care and security.
In our work with the Cabinet Office, we have delivered services to the UK resilience community that have improved the versatility and flexibility of the first response teams, which are used during natural disasters, terror incidents and those affecting our National Critical Infrastructure. These teams use the technology during natural disasters, terror attacks and power outages.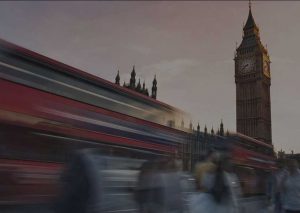 This is just one example of the way that new technology can push the country forward and literally save lives and why the technology has to be reliable and utterly secure before it is implemented. In this regard, we've put our money where our mouth is with our recent £2.3 million upgrades to UKFast's government data centre space.
As we continue to build a cloud platform that is secure and cost-effective, we'll start to see the utilisation of shared data in the public sector, just as we already have in the private sector. Secure, shared data between local governments, local and central governments, and even between government and private sector companies means never-before realised access to data and the possibility to change the way we do things at every level. In the health sector, for example, being able to securely share research data could speed up the process of finding new cures and treatments for life-threatening illnesses. It makes Spotify seem a little insignificant!
Interest in public sector cloud is on the up, and as members of the public we'll see the results of these investments not in a new user interface or a fancy new feature in an app, but in a faster, smarter and safer connected Britain.
UKFast Public Sector Hosting
UKFast is a government-approved supplier on the G-Cloud 9 framework. We provide a wide range of public sector verticals with ultra-secure and resilient cloud services. With UKFast your solution is only ever housed in our fully owned, IL4 and ISO-accredited UK data centres. Take a look at how we can help and support you.