Decrease UX Friction and Improve SEO With a Faster Website
How many of these have happened to you? 
1. You're filling out an online form, and you had to physically get up out of your chair to find your bank card. With every box carefully filled in, you click 'next' and the page refreshes.  First, a flash of white and then the form reloads but your information is gone. Start again.
2. You're ready to buy some tickets. You click 'buy', and nothing happens. You click and click and click… still nothing. You refresh the page, and those tickets you were desperate for just sold out. Maybe find them on eBay?
3. You're milliseconds away from tapping a link when an ad loads at the top of the page, pushing everything down an inch. Your thumb, previously on target, now taps something entirely different and you're whisked away to a new page. Click 'back'. Reload the page. Start again.
4. You're trying to find the perfect gift. You try the top result in Google, but the page is taking ages to load – do you wait? Will it ever load? Maybe it's broken. Click back and find something else.
You get the idea.
The friction affliction
That feeling of frustration is one we all know. It's called friction, and it's a killer for conversions. Friction confuses your visitors, leads to abandoned carts and lost trust. Even worse, a once-potential customer could now be filled with molten rage, fists skyward as they swear to the heavens that no day will come in this lifetime when they visit your site again. Their eyeballs turn black. Clouds gather. Lightning flashes. You've just made an enemy.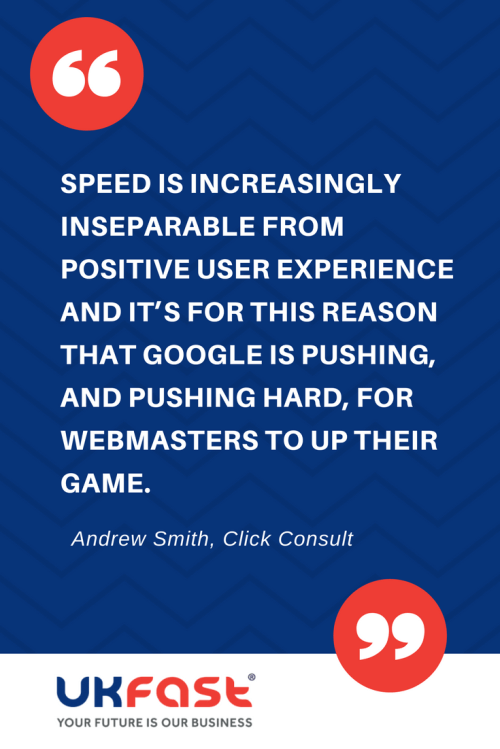 That's why it's so important to make the entire customer journey as frictionless as possible. From the moment a customer searches for your business, to that customer becoming a brand advocate, the journey should feel more frictionless than jumping down a waterslide on a hot day.
Mobile and desktop apps might are the yardstick by which to measure mobile performance – clicks happen instantly. We're all getting used to this level of performance on our devices, and websites need to keep up. We know that it's not really a fair comparison; your site needs to be downloaded and rendered on the fly! Users, however, still expect that same instantaneous performance and responsiveness.
So, how do you achieve frictionless journeys? By getting faster. Fast, optimised websites don't suddenly shift content down the page, because everything is loaded at once. They don't take ages to process ticket transactions because the solution is set up for spikes in traffic, and they certainly don't lead to a potential customer swearing a lifelong vendetta against your brand – which we can surely agree is a good thing.
Andrew Smith, marketing manager at digital agency Click Consult, agrees. He told us:
"Speed is increasingly inseparable from positive user experience and it's for this reason (amongst others) that Google is pushing, and pushing hard, for webmasters to up their game.
"Google announced in 2016 that 53% of mobile users will abandon sites that take longer to load than three seconds; while a SOASTA report saw brands with less than 5 second load times earned double the revenue of comparable sites with load times up to 19 seconds."
The relationship between speed and search ranking is circular too. There's no point in appearing at the top of the search results if your website doesn't load fast enough to keep your visitor. Equally, if your website doesn't load quickly, then you won't appear at the top of the search results anyway – and Google will make sure of that.
Speed matters more than ever to SEO
Speed has long been a factor used by Google to assess the quality of your site. It's just one part of their complicated algorithm, but it's about to make more of an impact than ever. Here's Andrew Smith from Click Consult again: