Your GDPR Update – 240 Days To Go
Two hundred and forty days. It seems like the distant future, doesn't it? But it's funny how time runs away from you – after all, there are only 90 days 'til Christmas! How did that happen?
With the GDPR well and truly on the horizon, here's the latest bite-size news on your new favourite piece of regulation, in one easy-to-read post.
Social networks will need to segment their consent
Ad management company PageFair has said that the GDPR will force prolific social networks to abandon non-specific opt-out consent requests. Instead, the likes of Google and Facebook will have to replace their catch-all approach to user consent with an app and feature-specific set of opt-in options.
Umbrella businesses which share consent across clearly defined services may find that under GDPR they too are required to collect multiple instances of opt-in consent at the app or service level.
Subcribe to our GDPR Security Webinar to be a part of the next LIVE discussion and put your questions to our experts.
The GDPR could be great for journalism, or not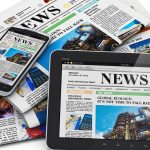 GDPR could mean the end of complicated value chains in journalism, according to Jim Chishol for the Press Gazette. He said: "Our goal must be for advertisers and real content providers to define transparency and agree objectives and methods of trading. GDPR presents the opportunity to detox publishers and advertisers from the opiate of these value suckers."
However, as DigiDay reports, 12 publishers including the Financial Times, the Guardian, The Telegraph and Le Monde wrote to the European Parliament in May to argue that the GDPR will make consent to use cookies for site advertising more difficult, which in turn will limit their ability to earn digital revenue.
The GDPR could force an AI solution to data protection
Under the GDPR, some businesses will need to appoint an independent advocate for the proper care of its customers' data, known as a 'Data Protection Officer'. Their job will include processing, saving and anonymising potentially huge sets of customer data – all of which is labour intensive and lends itself to perfectly to automation, and AI.
Terry Ray of Dark Reading suggests that AI can't yet be trusted to carry out this vital role – after all, the regulation is not yet law – but there is scope for AI and machine learning to provide increasing assistance in the processing of EU member data in a post-GDPR world.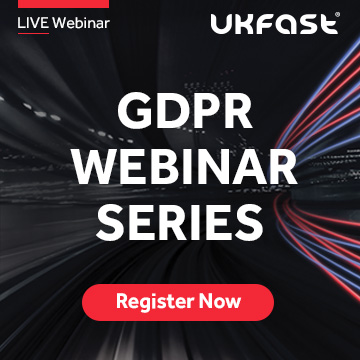 GDPR Webinar Series
Organisations are scrambling to comply with the new data protection legislation, but what impact will it have on small and medium-sized businesses? Join us in the third LIVE webinar of our GDPR series, to discover:
‣ The impact of the new regulation for SMEs
‣ The steps all SMEs must take now in order to be compliant by May 2018
‣ The detrimental impact of being non-compliant