Thinking Outside the Box: the next wave of eCommerce postage tech
There's nothing like the excitement of receiving a parcel. It's all the magic of Christmas morning, but on a rainy Tuesday in the office. The thrill of a new delivery, combined with the convenience and cost-saving of eCommerce has tempted us all into buying more – we're even ordering things we could buy from a shop across the street.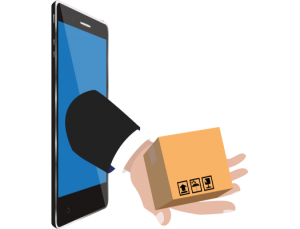 ECommerce delivery is now so frictionless that for many shoppers it's the preferred method when buying essentials like food and clothes. If this trend continues, will our country cope? Will our roads clog up to a standstill with delivery vans? Would our houses fill up with cardboard boxes and at least 100 metres of largely unnecessary brown paper?
The data
Postage volume and methods of delivery are expanding. According to Ofcom figures, which include Amazon, parcel deliveries increased by 12% from 2015 to 2016, and no doubt will continue to rise this year. Same-day shipping – which was once the job of specialist couriers – is now becoming the norm. With 'click and collect' options like delivery to a shop or supermarket, and local pick-up from a locker, delivery is more convenient and popular than ever.
In a separate study, The Royal Mail reported delivering 1.3 billion packages delivered in 2005, 1.7 billion in 2012 and predict delivery of 2.3 billion packages by 2023. That's 35 packages for every person in the UK. With Royal Mail's 30% market share, we can expect closer to 100 packages received per person, per year by 2023.
So how will we cope? In part, we'll have extra resources left behind by the death of snail mail. Email has left a huge hole in the letter delivery market. As part of the same Royal Mail study, it reported 19.7 billion letters posted in 2005 but predicts just 8.3 billion by 2023. And most of those are pizza menus.
Of course, tech is beginning to pick up the slack too. Whilst it's still early-door, AI robotics are threatening to shake up the whole industry::
Drones
Whilst still in its infancy, drone delivery is technically possible and a number of companies want to provide the first safe, affordable real-world solution. Amazon might be synonymous with this new method of delivery but they're certainly not the only business trying to get the idea off the ground. Hot on their heels are smaller tech companies and smaller, more agile brands. 7-Eleven, the world's largest convenience store chain, technically beat Amazon to the punch by making 77 local deliveries after collaborating with drone company Flirtey.
Whilst there are a lot practical and regulatory hoops to jump through, drone delivery could become a 'last-mile' solution when your parcel is within a mile or two of your chosen destination.
 Robot dogs
This agile little robot, whilst undoubtedly more expensive than a drone, could solve the problems which crop up in the small world of drone delivery– namely, that it's quite hard for a drone to leave a parcel on your doorstep without propeller blades making tinder out of your front door. Instead, this robot simply walks the parcel up and rings the bell.
It might be the most 'outside the box' option for delivery, but Boston Dynamics – the company responsible for some of the most amazing robotic advancements in the last few years – are considering their 'Spot' robot for on-foot delivery. Unlike drones, Spot can go one (or many) steps closer than even your front door. It has the ability to open doors and climb flights of stairs, so you could see your next box delivered to your front room. It's terrifyingly convenient.
 An AI robot fleet
The 'Little Orange' warehouse workers in China are a team of connected parcel sorting robots which work faster and more efficiently than any human ever could – part of the reason for the vast increase in speed is that the robots are controlled by one AI hive-mind. Artificial Intelligence works out the most efficient strategy for each 'bot, and therefore the speed of the entire fleet improves.
Unlike human strategies, the AI is prone to very lateral thinking, which means it can create strategies which we humans might never have considered. The little bots work themselves out, and when their batteries are about to empty, they let another bot tap in and put themselves on charge. With so many parcels predicted to be posted, these little grafters might be essential to the continued smooth-running of the UK's postal services.
If you've had fun exploring the methods of eCommerce delivery on the horizon, you'll be pleased to know that it's just one of a range of topics being covered during our amazing eCommerce Live events in Manchester and London. There's still time to sign up for your free place: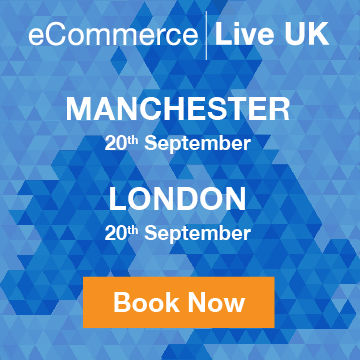 eCommerce Live 2017
At eCommerce Live UK, you'll hear tips from the experts on maximising your industry's peak period and boosting your conversions throughout the year.