Never Look At Your Website As Finished
Following the success of our recent eCommerce webinar, we're delighted to welcome a guest blog from Digital Next COO Mark Blackhurst. 
---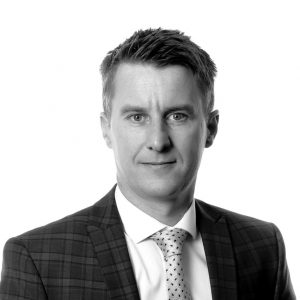 As a joint founder of Digital Next, Google partner and official web partner of UKFast, alongside my brother Justin Blackhurst, I was invited to offer my thoughts on how your website can play a huge part in online events such as Black Friday and Cyber Monday.
In such a dynamic and ever-changing online environment, staying ahead of your competitors is critical in giving you the edge in your industry, as well as making sure you're prepared for busy periods through the year.
While you may have many different competitors that you're hoping to outperform, consumers will naturally browse various websites before deciding where to buy their chosen product. It's crucial that when potential customers visit your website, you're delivering the best possible experience at all times to give you the best chance of obtaining conversions.
Imagine your website is a physical store
To really understand the importance of your website and the impact it can have, it's best to imagine your E-commerce website as if it were a physical store where customers can come and browse your products or services.
Your website, just as a physical store, has to be ready for a swarm of customers all browsing at the same time; as well as having an enticing and functional appearance. A lack of preparation with regards to your website is just as detrimental as having an untidy or unorganised physical store. Delivering a poor shopping experience online will only make them look elsewhere. At Digital Next we are specialists in ensuring that these problems become a thing of the past for your online business.
Naturally, you'll want your store to look as enticing as possible and this is no different with a website. You need to prepare your website for all times of the year, not just for seasonality or key days such as Black Friday and Cyber Monday. Don't be content with errors on your website, no matter how big or small.
But just how do you maintain your website effectively? It's down to a culmination of factors that all work alongside each other.
Integrated Approach
For any business, an integrated approach to digital marketing is always the one that will deliver the most sustainable results. Since there are many moving parts that contribute to your website's performance, you need to assess each of your marketing channels individually and regularly maintain them all to drive traffic to your site.
SEO
Search Engine Optimisation (SEO) is a key driver for online success using Google; there are around 3.5 billion searches carried out each day. To simplify the role of SEO, you should consider Google an online directory that provides exposure to the world's largest audience. You know that customers are looking for you, but if you've not executed your SEO strategy well then it's unlikely those customers will find you.
Implementing Conversion Rate Optimisation (CRO) strategies is also important in making sure that those visitors convert into customers. It will also improve your customer retention and value.