Just When You Were Starting To Understand GDPR… Here's The New Data Protection Bill
You don't need to be an avid follower of the ol' UKFast blog to know that we are very, very interested in the GDPR. It's a borderline obsession which has led us to write countless blogs, creating a useful infographic, a whitepaper, an expert Q&A, and one webinar under our belts with a second on the way.
Maybe all this GDPR talk has got you stuck in the headlights. It's a lot of information, numbers, and technical detail, so let's take a step back and get you up to speed:
• The EU introduced the GDPR, new regulation to better protect its citizen's online data
• It starts in May 2018, before we've left the EU, so we'll need to comply temporarily
• After leaving the EU, we're no longer bound by the GDPR

• To continue trading data with the EU we'll need our own equally strict regulation
• Enter the new Data Protection Bill, our post-Brexit answer to the GDPR
So, the new Data Protection Bill is our version of the GDPR (not bragging, but we called it), and will be functionally identical with some extras, like the 'right to be forgotten'. This means that you can request that your data is binned for good, particularly data you created before you were 18. Goodbye MySpace! It also looks like there will be even stricter punishment for anyone who tries to fiddle with data in order to avoid punishment.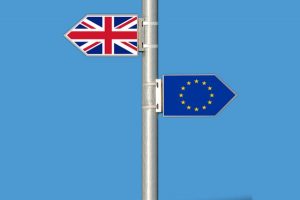 Right now, these are just educated guesses. There's no formalised Bill, so it's hard to know exactly what to expect. This bill was first mentioned by the queen during this year's speech to the Houses of Parliament and was recently followed by a 'Statement of Intent' – a PDF issued by the Department for Digital, Culture Media & Sport. You can read that here, but I can see you're already losing interest. I know this is boring, but this really matters. Here's why –
If you're not GDPR compliant by 25th May 2018, you could be fined over £18,057,400 or up to 4% of your annual worldwide turnover, whichever is greater. You'll to answer to the EU. After we've left the EU, the GDPR will be swapped out for the new Data Protection Bill, so you'll need to make sure that you are compliant with that too, or you'll have the Queen to answer to instead – and her fines could be just as huge.
As an internet user, it's great to be given new powers to manage and delete your own data. As a business owner, things aren't so easy. It's up to you to make sure that your business is managing data within the scope of the GDPR and after that, the new Data Protection Bill.
If you still have questions about how your duties regarding the GDPR or the new Data Protection Bill, you can put them to our experts by registering for our LIVE webinar.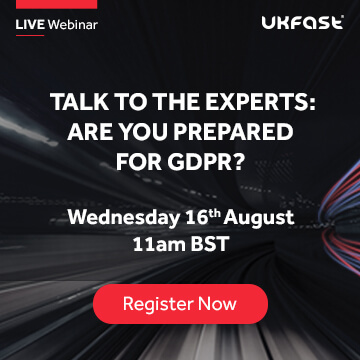 GDPR: Talk to the experts
Due to high-demand, we're excited to announce that we'll be hosting a second GDPR LIVE webinar on the 16th August at 11am.