See the benefits of CDN
Everyone has their own reason to love the internet. Maybe it's next-day clothes deliveries, access to all the movies, TV shows and music in existence, or that it's the home of online communities like Tumblr, Reddit and Instagram.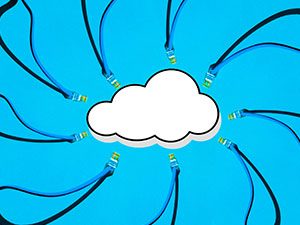 Personally, I love the sheer vastness of it. Out here on the web exists all the information I'll ever need. There's an exact guide or how-to video for any situation. It could be mounting a shelf to a wall, installing a new hard drive in my laptop or getting BBQ sauce out of a beige carpet for the second time.
This vastness is a result of the entire world creating content all at once. The amount of data online is amazing (estimates are around 295 exabytes). But as a user, I don't really care where my video comes from, I only care that it loads quickly enough that I can avoid permanently staining the carpet. Why must I love BBQ sauce so much!
Even though we have a glorious, international, global internet, the websites within it which make up all those exabytes still need a home on a server somewhere on planet earth – and preferably somewhere dry and with a power supply. What's more, the location of that server is important to the users. The closer a server sits to your visitors, the faster it loads.
If your website has an international audience it helps to have physical servers which are geographically closer to them. That's the thinking behind UKFast's Content Delivery Network. Let's call it CDN for short.
Our CDN is a network of highly distributed servers – sort of halfway houses. They're placed all over the globe and they save all or part of your website from here in our Manchester data centre so that the data doesn't have to make a big trip every time it's requested.
When a visitor from the other side of the world visits your website, a server on our CDN, which is close to Australia, can deliver that content faster – it doesn't have to send the data as far. (For those interested, it turns out that the opposite side of the world from Manchester is not Australia but a nondescript bit of sea below New Zealand. We've all been lied to. But who knows, maybe there is someone there; a brave kiwi fisherman looking to buy your products from his boat).
With our CDN there's no need to send your entire website across the world with every request. Our CDN makes everything faster – and we love that word. You might also remember that we recently introduced DDoSx® on the blog – it's our anti-DDoS platform and all of our CDN customers benefit from DDoSX too through the same global cloud network – as well as custom SSL, flat global pricing, and our famous 24/7 customer support.
Is it time for you to go international?
Content Delivery Network
Our Content Delivery Network (CDN) brings content from your web server closer to your customer, significantly improving your website's response and load times.