How Public Sector Accreditations Can Increase Your Customer Base
Accreditation plays a crucial role in the growth and reputation of any business, they're also a legal requirement in many cases. An accreditation allows your business to be officially recognised by a certified and impartial organisation, and demonstrates to customers that your company is dedicated to achieving the highest standards; in the public sector, standards could not be higher.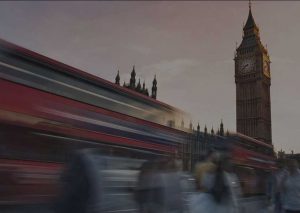 Spanning six public sectors – defence, emergency services, education, healthcare, and both local and central government – UKFast has earned over 10 accreditations to become one of the UK's leading public sector hosting providers.
If you're a business that wants to broaden your horizons and be involved with the public sector, what accreditations are required, and how do they benefit you? Here are some examples of the public sector accreditations achieved by UKFast and how they can expand your business.
PSN and connectivity
The Public Sector Network (PSN) is a secure environment for public service organisations to share information and services. PSN companies must be able to demonstrate that their infrastructure is sufficiently secure and that their connection to the PSN would not jeopardise the network. Companies must comply with the strict security regulations in place and become accredited to work within the network at any level.
There are 3 types of PSN certification:
PSN connection compliance certificate, which allows you to send and receive information over the PSN.
PSN service provision compliance certificate, which allows you to provide services or applications over the PSN to PSN customers.
PSN connectivity service compliance certificate, so you can provide a component, product or service that enables PSN-connected organisations to obtain intra- and inter-organisation IP data transmission.
Whichever certification your company requires, the PSN is a huge resource that could significantly help your business grow.
ISO 27001
Security is a top priority for public sector organisations. Being ISO 27001 accredited certifies that your company or organisation has defined and put in place the best-practice information security processes possible.
There are several benefits to this certification, in addition to enabling you to work in the public sector. The most obvious is that by practising a high standard of security you safeguard your own business, and create a strong framework to fulfil your potential.
Secondly, the ISO 27001 accreditation removes the need to respond to the auditors of each new client. This saves time and money – prospective clients have confidence that your organisation is serious about protecting their data.
This also instils confidence in your existing clients – it shows that you care about constantly improving the security standards of your company, leading to higher client retention and, ultimately growth.
As with the PSN certification, being ISO-accredited can give your company a competitive advantage. Not all businesses have the certificate, and for international markets such as China and Japan, the ISO 27001 accreditation is required for a company to be able to trade, so it will help you get ahead of the game and expand to a global market too.
Some of our other public sector accreditations
• SSO – Single-Sign On
• Tier 1 and Tier 2 data centre
• Tier 1 'Official and Official-Sensitive' hosting
• NCSC – National Cyber Security Centre
• N3, HSCN and Internet connectivity – the NHS National Network and the Health and Social Care Network
Public sector  can lead to growth in your new client database, client retention and revenue. The clear link between certification and excellence will set apart your company from competitors, for now, and in the future.
UKFast Public Sector Hosting
UKFast's Public Sector hosting solutions already comply with all the required government standards – so you don't have to worry about them. Our solutions might just be your ticket to the public sector market.