Testing Times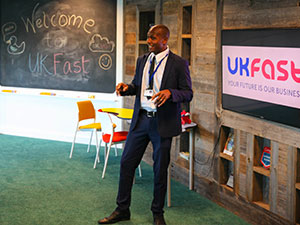 Here at the UKFast Campus, it's pretty much impossible to avoid learning something new.
Aside from the constantly evolving tech landscape which keeps us on our toes, we also have dedicated teachers who love nothing more than seeing us in a mortarboard and gown. It doesn't just stop with our techies – even your humble blogger is in the middle of a journalism qualification right now.
Our teachers are so good at getting us to sit exams that it made sense to bring the examination centre on-site, which is why we have an in-house testing centre and training lab here at the campus. The centre is great for a number of reasons: it's open to the local tech community to take exams and digital skills training, it's the heart of our award-winning apprenticeship scheme and kids Code Club, and, most importantly it means that we can't wuss out of an exam just because it's raining.
Whether the exams are technical, creative, or vocational, we've all earned, or are on our way to earning new qualifications right now. The centre is enabling qualifications to stack up both here at UKFast and for our local digital community.
We're Very Well Red
In the spirit of offering more to our local digital community, we're teaming up with Red Hat to offer the only Red Hat Kiosk in the North West and one of only 3 in the country. That means that our local tech community has a place for its sys admins, engineers, virtualization admins, application admins and architects to get their Red Hat certification. And we also have a slide you can go down, but maybe wait until the exam is over.
We've also joined Red Hat Academy, Red Hat's open source and Linux curriculum program. Remember those teachers I mentioned who love getting us qualified? One of those teachers is director of training and education, Aaron. He regularly rounds us up and gets us excited for the daunting exams ahead. He said: "Being a Red Hat Academy and Red Hat Kiosk enables UKFast to develop enterprise-ready talent in the form of hands-on instruction, curriculum, labs, performance-based testing, and instructor support not only for our own business but for the whole of Manchester's tech community."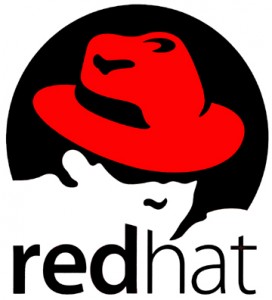 Are you ready to be Red Hat Certified?
If you'd like to organise your Red Hat certifications here at UKFast and take a tour of our campus, get in contact with the training team to organise a visit!