My First Week At UKFast
We're kicking off the week by catching up with Charlotte, one of the students completing work experience here at UKFast. We chatted with Charlotte to find out how her first week at UKFast had gone.
---
When a lot of people hear the phrase 'work experience' it probably makes them think of filing, printing and making other people coffee. I can tell you that after one week at UKFast it could not be more different (although I did make many cups of tea).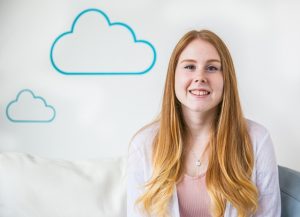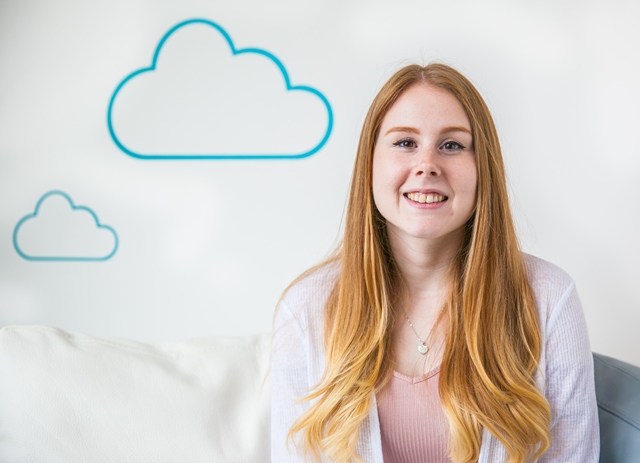 So, where to start? Where every week starts here, the Monday morning 'town hall' meeting.
At UKFast they say that they 'do things differently', and I can confirm that this is true. So forget your average Monday morning feeling, because I attended what I can only describe as the most awesome team meeting ever. Everyone in the business gathers at 8.45am to hear Jonathan Bowers (JB, as he's known here) get up on stage and greet the company with his enthusiasm for the start of the week. There were shout outs to various UKFaster's for their recent achievements including weddings, anniversaries, work anniversaries as well as 'superstar' contributions to the company.
Then JB and Chris Maguire (the editor of BusinessCloud) began a talk show style chat about JB's favourite topic: psychometric testing. This was an interesting topic for my first meeting because I had recently done the UKFast psychometric test myself, and the results are as scarily accurate as JB says they are. The meeting was unlike anything I'd been to, and the energy in the room actually made me really excited to start the day, despite my unusually early start and lack of sleep.
I was given the grand tour of the UKFast Campus by a lovely UKFast teacher called Lucy. I absolutely love the creativity oozing from every inch of UKFast – the layout of each floor and office space, the inspirational quotes on the walls, and not forgetting the bright colours on every wall. The whole place is designed so well, you'd never want to leave.
There's a gym, a gaming area, a chill-out sofa area, canteen, peace garden, a free bar and a huge slide. It's every big kid's paradise, and that kind of fun and free-spiritedness is something everyone seems to have here (coupled with a stellar work ethic, obviously). My tour ended at the communications pod, where I'd be spending the next month.
"The people at UKFast are just as vibrant and welcoming as the interior of the campus."
The people at UKFast are just as vibrant and welcoming as the interior of the campus. The 'comms' team, as they're known, made me feel at home with their chatty and humorous personalities. I also went to yoga and kettlebell classes at lunchtime, where I got to know people from all around the business.
The whole team is just so lovely; the number of times I was asked by total strangers how my week was going made such a difference. I felt like I fit in, so I wasn't just 'that random girl with a visitor's lanyard'!
Over the week, I wrote several short news stories for the UKFast News blog which was something I got significantly better at as the days went on – a few of my pieces actually got published on the website! The comms write blogs, press releases and news stories on the biggest tech news and various topics that tie in with the company in some way – even if it's just the fact everyone here seems to love dogs.
I conducted my own interview, I wrote a guide for parents on 'How to keep your kids safe online' and loads more. I even helped the UKFast recruitment team, called the 'Dreams Team' at MMU on the Friday, enticing students and university staff alike to join the UKFast team. This sales pitch was helped by the massive UKFast tour bus, which was – essentially – all the amazing features of the UKFast Campus crammed into a double decker bus – so, pretty cool.
I learnt so much in just one week and felt like a different person by the weekend. I'm starting to realise that positive energy, motivation and creativity is infectious. If only the rest of the world was like UKFast!
I had the best and most packed out week – and that's saying something considering I only just finished my dissertation! From the Monday meeting to relaxing at the bar on Friday, it has been quite an experience. I can't wait to see what the rest of my placement brings.
UKFast Careers
Join a multi-award-winning family business which believes that climbing Snowdon, lunchtime workouts, skiing in Switzerland, and a free bar is all in a week's work.