A New BASEline In Business Cybersecurity
A few years ago you might have heard the term 'ransomware' and assumed it was a new line of clothing. These days we're all too familiar with cyber criminals and the threat they pose to us and businesses online.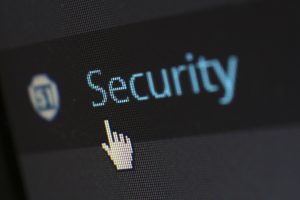 The internet is an extension of our lives and, in many ways mirrors the way we do things in the real world. We browse and shop online just like we do on the high street. And when we're on that high street, we keep our things secure without really thinking about it. Locking our car doors, keeping our bags shut and insuring our prized possessions. It's just part of everyday life. Online we have our passwords, PINs and two-factor authentication, and they've become second nature too.
When it comes to business, the same isn't always true. Just like a bricks-and-mortar business has security in place, so should an online business. Business security has its own online equivalents. Instead of CCTV, security guards, and insurance; it's threat-monitoring,  firewalls, and comprehensive backups. These are not always affordable solutions for smaller businesses.
If your business is online, there's a whole host of reasons why cyber-criminals might want to pick on it. Sometimes it's for financial gain or business advantage, sometimes it's political, sometimes it's just for the challenge. The latter is one reason why cyber crime affects small businesses all too often.
Whilst large, established businesses can invest in industry-leading security designed to both detect and deter cyber crime, a small business might not be financially able to build its walls so high. We don't think that's fair.
What we're doing to help secure the UK's online industry
We want to make sure that the UK's online and eCommerce sector push the entire world forward with their innovations. To make that happen, every online business needs to be protected by top quality, modern security solutions. We've introduced a fund to help bolster cybersecurity investment in the UK, ensuring that all online businesses are protected against cyber threats, regardless of size. It's called BASEfund.
BASEfund
The 'BASE' in BASEfund stands for 'Building A Safer Environment'. BASEfund helps to bridge the gap in security investment which might cost small businesses up to £10,000. With BASEfund, businesses add the same level of security and protection as the major players. The fund of up to £10,000 is available for a range of UKFast security products, all of which are designed to stop hackers and cyber criminals ruining your business just for the challenge, or for a ransom, or for any reason at all.
Security like a PRO
BASEfund can be used against our two cybersecurity packages, PROprotection and PROsecure. These packages are a combination of the latest intelligent cybersecurity technology and human monitoring from UKFast's team of experts. They create a comprehensive and active line of defence. Whether your business is threatened by a targeted cyber-attack, becomes the victim of ransomware, or experiences data loss as the result of human error; our PROprotection and PROsecure packages are there to defend and restore.
PROprotection includes an enhanced service level agreement, backup, disaster recovery insurance, bandwidth insurance, advanced monitoring, a managed firewall and antivirus. UKFast's PROsecure bundle includes our anti-DDoS platform DDoSX™, a WAF (web application firewall), threat monitoring and threat response, which means that the UKFast specialist security team will be on hand to support and mitigate any issues and threats that arise.
StagWeb, an eCommerce stag party retailer, benefited from UKFast's security solutions with the fund. They said: "BASEfund, for us, was a huge added bonus; it ensures we're protected and the UKFast team have always been on hand to deal with any security issues we might have".  Read more of their success story here.
To find out if your business is eligible for BASEfund, and how our security solutions can help, call 0800 458 4545 or get in contact with our expert security specialists.