Everything You Missed At Our Startup Event
If you couldn't make it to Startup 101 you've missed out on some free UKFast goodies, lunch and a chance to try out our new three-storey slide (yes, really), but you haven't missed out on some of the key takeaways from the four discussions we held at the event.
Keynote: Lawrence Jones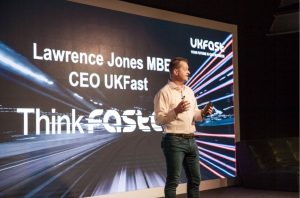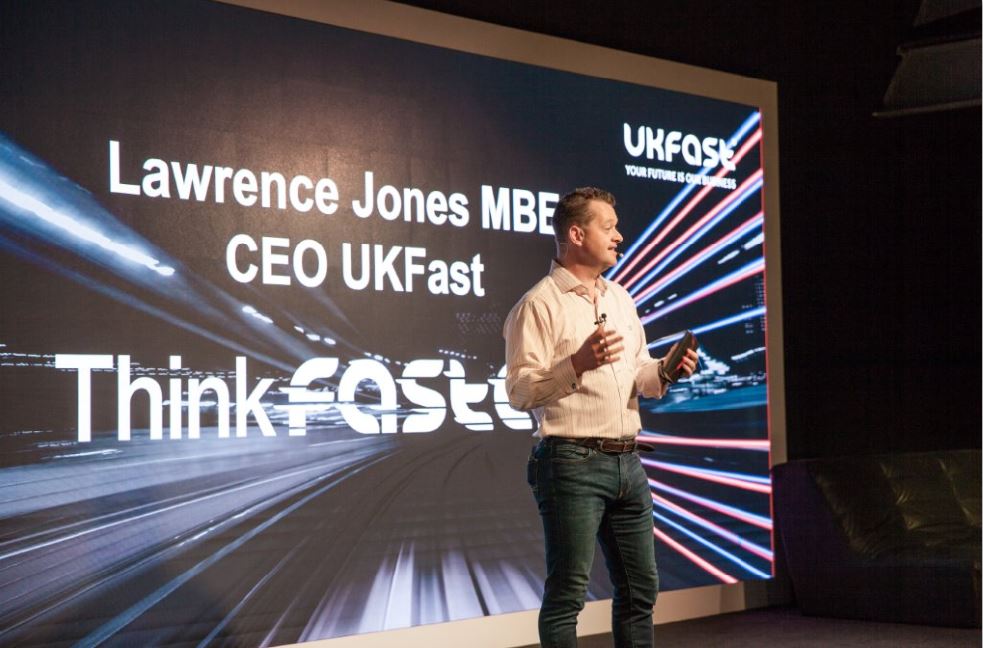 UKFast CEO Lawrence Jones MBE provided the keynote at Startup 101, having taken UKFast from a bedroom startup alongside co-founder and wife Gail Jones, to one of the leading hosting providers in the UK.
Throughout the course of those 17 years, Lawrence developed his formula for success, a series of rules that he has followed in order to take UKFast to the success it is today.
The first part of Lawrence's formula is lean budgeting. Lawrence said: "Don't overspend. I'm a great believer in bootstrapping a business. UKFast was built on a shoestring". Lawrence suggests that if you have to sit on cardboard box for a while in order to get your business off the ground, rather than spending it on expensive chairs, that's the way to keep your business lean.
The next is to develop real core values that your team create themselves and every aspect of the business abides by. He said: "If your core values are a set of words that you use on the internet, and they're designed to make you feel good and hopefully attract business, they're not core values."
Instead, core values should be developed and used practically to drive the business. Lawrence continued: "Our core values are professional, passionate, innovative, supportive and dynamic, but yours could be anything. Split your team into groups and drill down into the values that really matter to them personally."
Lawrence also emphasised creating an overall purpose, and that this, ultimately, should be a goal that you can never reach. "A purpose is an underlying current in your business that you can't hit. Disney's purpose is to make people happy, and you can't make everyone happy all the time. Disney died trying to make everyone happy… We created our purpose and it cemented the reason why we existed. I believe that everyone should whittle down the reason why you're here."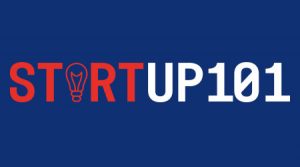 Lawrence's number one tip for startups? Goal setting and writing down your goals: "Goal-setting in its simplest form is about just writing a list. Nothing more, nothing less. It's about dreaming big, writing an extraordinary list of often daft things. It's also important to write lots of small things too, the goals that you can tick off and celebrate… it could be that you want to learn French or become a better husband. We need these things to keep us going"
"Kids are the best at goal-setting and dreaming. They haven't had it beaten out of them. Years later you moderate your behaviour; what we class as limiting beliefs. It's like a ceiling and it's very difficult to break through that.
"What's lovely about startups is that you do not necessarily see these ceilings like everybody else. You want to go higher. But how high? How high do you think you can go?"
Hiring the right people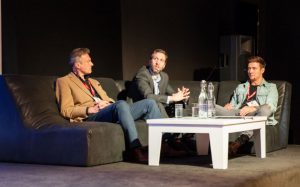 Hiring the right people comes down to more than just finding the necessary skills. Your first hires are the beginning of a company culture that needs to be developed and nurtured if you want employees to stay happy and productive.
To find the right people, our panel all agreed that personality is crucial. Jonathan Bowers, UKFast MD, said: "Personality is more important than skills. We look for skills we can't teach, and we look for people who complement each other."
Dan Kensall agreed. His startup, Vonkel, connects employees and employers via short videos, or vonks. He said: "A young person's CV doesn't usually show who they are. Vonkel uses videos in recruitment, so young kids can be themselves."
Rod Brown, CEO of Opun, the UK's only assured home improvement service, said: "We look for people who are motivated by belonging and having a share in the business, rather than the salary alone."
Marketing to the right audience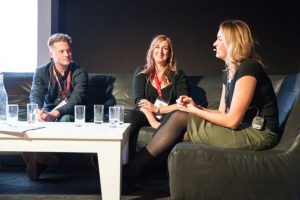 With a world of distraction at everyone's fingertips, even the best products and services can no longer sell themselves. For entrepreneurs to get their products and services in front of their next customer, marketing must be proactive and intelligent. Our panel of marketing experts weighed in on the most important factors when marketing a new business, agreeing that establishing a brand and market is crucial in the early stages.
Alex Mellor, founder & COO of Manchester based brand agency Noir, advised:  "Personality for a brand is everything. Brands are a lot like people, they have characteristics and traits. Too many businesses spend too much money on marketing before they know who they really are."
Kristina Mcguirk, marketing director at UKFast agreed: "Once you've defined your brand, you've got to stay true to that."  
On advice for startups, Kristina continued: "You have to establish your market and your position in that market. What is the objective of what you're doing? Understand your market ecosystem and learn from it. It's a case of understanding your audience and their behaviour."
Elizabeth Clark, co-founder and CEO of ecommerce automation company Dream Agility, added to the advice: "When you start off, you need a product, as well as customers. It's a balancing act."
Tech in business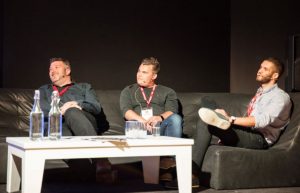 Tech is making life easier for everyone, and this includes entrepreneurs and their businesses. Business tech is reaching a stage of maturity, which means that with the right implementation and a little experience, it's possible to radically improve the speed and efficiency of your operations.
Dan Cluderlay, founder, Software Architect and Business Developer of clearance food and drink retailer Approved Food explained how he keeps the business running so efficiently: "We are so agile because we only write software for ourselves." Dan used his experience in tech to create his own in-house system, which uses intelligence to allow 10,000 products to be prepared per hour.  Dan explained that the ability to refine his own internal system keeps his business agile: "when things have fallen over, we've looked at our own code."
Chris Percival, founder and CEO of Jigsaw Medical Services Ltd., also used his background in tech to enhance his operations: "Our business is traditional but we used my background in the web to push technology into it and built our own tech." Chris built his own in-house team of developers and is now at a stage where this team is taking on work of its own as web development agency eJigsaw.
Chris explained that his internal systems were reaching a critical mass and that specifically with the processing of data, there comes a point when tech is the obvious choice over humans in order to future-proof. He said: "through technology, you can scale-up faster than you could with people."
Sébastien Vanderlinden, Business Development Manager at app development agency DreamR, concluded that investment in early technology is crucial to business success: "Currently 3% of the population own a VR headset. We want to be at the forefront of the industry so that when the VR revolution does come, we're already there."
Finding investment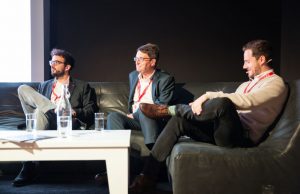 Knowing the where, how, who, and what of investment is crucial when your startup needs an injection of capital to speed up growth. Our panel of investment experts shared their thoughts on the funding landscape and the options available to entrepreneurs with a great new business.
David Smith, Corporate Finance Director at professional advisory and equity finance firm Dow Schofield Watts, tackled the notion of the 'funding gap. He said "It isn't true for everyone. Most founders can network their way to an Angel investor. There is a demand for interesting, first stage businesses from Angels".
Matt Mawdesley, Investment Manager at SPARK Impact advised that, rather than finding funding first and then spending it second, you should "find out how much you actually need, and then go find funding- you have to do it in reverse".
Adam Gillet of CrowdCube added that funding properly is a matter of "finding and recognising value". CrowdCube facilitates crowdfunding for startups. On creating a story and narrative for your startup, Adam added that "the ability to tell a story is quite important, as is having a community". David Smith, meanwhile believes that with more traditional funding, developing a business narrative "legitimises your business, but it doesn't get you through any financial barriers".
David concluded that although some businesses fail or overestimate their potential, that shouldn't be a reason to lose faith. Self-belief is vital to success. He said: "The failure rate shows that a lot of businesses believe that they all deserve funding, but you've got to have that self-belief."
If you've made it through our roundup and are starting to wish you'd attended, take a look at our events page for your next opportunity to be here in person.