Five Questions To Ask At Startup 101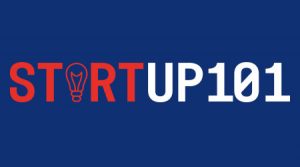 Starting your own business is a daunting prospect. Thankfully, you're not the first person to take on the world with only a great idea and the will to succeed. In fact, Business Cloud magazine recently revealed their 101 UK startup disruptors, a list which proves that the country is booming with great new business ideas. 
Entrepreneurs find their way to success by collecting as much advice as they can get, and UKFast's next event, Startup 101, is designed for just that purpose. In a week's time, Startup 101 will see business owners from diverse sectors and growth stages sharing their stories for the entrepreneur who wants to turn a big idea into big business. 
Here are five questions you might want to ask at the event, (just remember to register your spot below!)
1. I've got a great idea, now what?
A great idea is only worth as much as the time you're willing to invest in it. Entrepreneur Graham Howieson is founder and director of eLucid mHealth Ltd, and his great idea was a container for medication which uses smartphone, cloud and wireless technology to ensure that the right medication is taken at the right time. Graham seized this great idea, turning it into an award-winning pharmaceutical product called the Med eBottle. Graham will be speaking at Startup 101 about how he went from a lightbulb moment to founder and director of a flourishing company.
2. Can you ever be too young to start a business?
No, start now! That's probably Chris Percival's advice, having started his first business at the age of 14. That makes him a young entrepreneur by anyone's standard. With a decade of business under his belt at just 24 years old, he is now founder and CEO of Jigsaw Medical and a mentor for Virgin Startup. Find out how he managed to juggle being a regular teenager with jumping in and starting his own business.
3. How much work is too much?
Your business is your baby. It's going to be difficult to know when it's time to outsource your workload. The truth is, for a business to grow, you'll need some help. Bringing in your first staff member can be daunting. What should you look for in your first teammates? Is experience the only key to their success? Managing Director of UKFast Jonathan Bowers will be at the event to run through all the qualities your new team members will need to show before you can hire them.
4. Where can I find my next customers?
The perfect business idea might still fail if it can't find customers. Whether your customers are on the high street or they're a decision maker at a multinational, it's still going to online and offline marketing to get their attention. UKFast Marketing Director Kristina McGuirk will be taking questions at Startup 101, alongside Alex Mellor who founded Manchester-based branding agency Noir. Between them is a wealth of experience in finding your voice, finding your customers, and achieving sales.
5. Does my business need to be online?
The short answer seems to be yes, but there's more to going online than simply registering a domain. Dan Cluderay will be able to answer this one, having taken his business online and watched as it bloomed. Dan is founder, software architect and business developer for Approved Food, a discount food and drink website which has shipped over 9.6 million items in the UK and Europe, collecting over 250,000 registered customers.