We Stand Together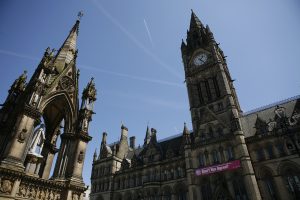 We'll keep this short so you can get back to doing amazing work, spend time with your loved ones and reflect.
We wanted to focus on our home today, Manchester. In under 24 hours this city has raised hundreds of thousands of pounds for victims' families, we've watched businesses open their door to those in need, more people donating blood than was needed, people offering their homes as shelter, heroic feats by the emergency services and members of the public alike, countless messages of positivity, solidarity, and friendship spread online and in the streets.
Manchester has done all of this before the sun has had chance to set again.
We won't forget the events of last night, but this is a city that cannot be broken and has proven it can heal. We are honoured to be part of it.
Our hearts are with those affected by last night's catastrophic events. If you've been affected directly or indirectly and think UKFast can help, please contact [email protected]