We're on G-Cloud Nine!
We're very happy. You could say we're over the moon. In fact, let's say we're on cloud nine because we can announce that UKFast are G-Cloud 9 Approved. If you're not a public sector business we wouldn't blame you for being a bit baffled. What is G-Cloud? Well, we're here to explain.
What is G-Cloud?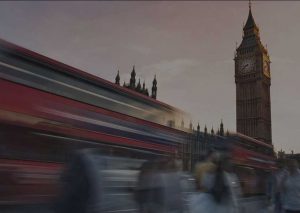 The G-Cloud Framework was set up by UK government. It standardises the terms and conditions which are agreed upon between cloud hosting providers like UKFast and public sector organisations like the police force, NHS, and Ministry of Defence.
G-Cloud makes it easier, cheaper, and safer for our public sector organisations to find the perfect cloud hosting provider, with the confidence that we are safely securing the country's data, and are transparent about how much it will cost.
In simple terms, UKFast offer cloud services and solutions which are government approved, and public sector organisations can purchase UKFast hosting solutions with ease, speed and confidence.
How we became G-Cloud 9 approved
We're always honoured to provide public sector cloud hosting, having been G-Cloud approved for years. Our clients include the Ministry of Defence and parts of the NHS. Holding this data – which could even be data about you – is something we take really seriously.
We've invested lots of cutting-edge technology to protect the country's information. Earlier this year we added £2.3 million of upgrades to our dedicated government data centre space. This space has been designed with serious security in mind – as well as achieving all the necessary accreditations that ensure we're safe against cyber-attacks, we've also increased physical security by installing biosensors and weight sensors on the doors, which mean you can't enter or leave holding onto anything. Being totally honest, it's actually pretty cool.
Our data centres are fully-owned and based solely in the UK too, and we're totting up more than 16 years' experience of public sector hosting these days.
So there you have it: we're helping the country's public sectors to stay online and stay safe, we're a government approved cloud hosting supplier, and we've made our UKFast government data centre space look even more like a sci-fi spaceship, complete with swooshing doors and bio scanners.