Magento 2: Keeping Up With The Customers
More than 250,000 merchants across the globe use Magento as their ecommerce platform. The market is growing at an incredible rate – between March 2016 and February 2017 the number of websites on the internet using Magento increased by over 48,000.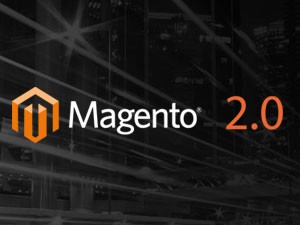 Approximately 87% of UK consumers have bought at least one product online in the last 12 months, and the United Kingdom is second only to Norway for making ecommerce purchases in Europe. Developers, retailers and business owners are looking to stand out, so does Magento give them this edge?
Industry experts discussed all things Magento in a recent round table at UKFast – from the pros and cons and the transition from version 1 to 2, to competition between platforms and the future of ecommerce.
Ten years ago ecommerce was extremely basic with barely any room for personalisation. Fast forward to 2017 and Magento has introduced customisation and accessibility amongst an abundance of attributes.
Which core features set Magento apart?
Adam Hindle, Fluid Digital
Adam Hindle, managing director at ecommerce agency Fluid Digital, believes Magento 2 is a huge improvement for merchants. He said:
"We're now seeing far more personalised experiences across ecommerce sites. The new features that Magento 2 has launched, such as customer segmentation, allows you to serve up certain content, products, and price points to specific customers based on their purchase and shopping history, which allows for insightful data and incredible business intelligence."
Stephanie Kershaw, Magento
Stephanie Kershaw, channel manager at Magento, believes Magento 2 has a highly improved admin-interface, allowing non-technical users to really get to grips with it too. She said:
"As consumers ourselves, we know how demanding we are. Take a step back and look at it from a business point of view – it's difficult because even some of the biggest brands aren't thinking about what it's like to be a consumer of their own brand. The ones that are doing so are the ones that are building up the most loyal customers. What we've seen is that websites that were built five years ago involved only the technical job roles in the process. Now we're seeing more business roles included in the build and maintenance of ecommerce sites. Magento 2 now means the dashboards and interfaces are much more suitable for a business-minded person rather than a technically minded person. It's fresh and built with business users in mind.  

"You can customise Magento to meet any business need. Magento 2 is very flexible and allows any business to scale."
Hear more from our experts on why Magento is the ecommerce platform of choice for ambitious businesses