Happy World Password Day!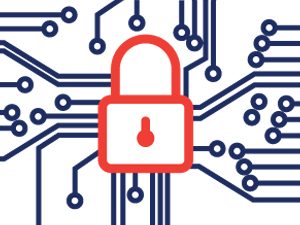 We all know the rules. Don't use any personal information to create a password; that means no significant dates, your own name, mother's maiden name and the like. It must be obscure, a unique combination of letters and numbers. But how many of us REALLY follow that seemingly simple rule?
Today is World Password Day and it's the job of the likes of us over at UKFast to remind you just how important that rule is. After all, the risk is becoming increasingly greater.
Let's use everyone's favourite phrase du jour: cybersecurity is on the rise. So what can you do to make protecting yourself and your data – at work and at home – that bit easier?
Use the tools: There are lots out there, such as Two Factor Auth. A multi-factor layer of authentication that requires more than your username and password, it also asks for a piece of information known only to the user, such as a physical item that they are likely to have to hand.
Never reuse a password: It's vital that you are not reusing passwords across multiple accounts. In recent LinkedIn and Dropbox breaches, hackers took the passwords from these platforms and used them to gain access to other accounts. It really isn't worth the risk.
Size does matter: Longer passwords, even sentences take longer to crack! Even better if they're long nonsensical ones.
Change is a good thing: Make sure your password doesn't stick around for too long. Give it the boot every two to three months and use an auto-generator such as Two Factor Auth to create a new one.
It's all fairly easy stuff and it really will help keep you safe.
To find out more about cybersecurity and practical advice for protecting yourself and your business, why not attend Unlocked London? It's the cybersecurity conference everyone's talking about. After all, when our digital economy is worth an estimated £118bn, we really should be working our socks off to keep it safe.