Driving Change on British Roads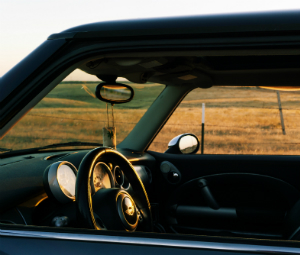 A consortium of British companies has announced it wants to introduce driverless cars to British roads in 2019 – that's just two years away!
The Driven consortium is backed by a £8.6m government grant, which is part of a wider £100m investment by the government to get autonomous cars on our motorways. The project will include work with an insurance company, which we can only guess will help navigate the minefield that is attributing responsibility in the event of a crash.
The development of driverless cars has rocketed in recent years, with the big names in car manufacturing competing against newer tech companies like Tesla, Google, and even Apple. We already use lots of technology in our everyday driving, from cruise control to GPS and self-parking cars, but completely autonomous vehicles are the single biggest leap forward in driving technology to date.
So far, transitioning this new technology onto the road has not always gone smoothly, so will we ever really be able to take a nap at the wheel?
Uber fleetingly introduced its self-driving cars to the roads of California last year, despite failing to comply with proper state regulations. The cars were reportedly seen committing a range of driving offences on their first day in use, including running red lights. California's attorney general quickly ordered them to be removed from the road.
Volvo has raised concerns that other drivers might create more danger too. The company is planning to test an autonomous 4×4 in the streets of London next year and has made efforts to keep it looking 'normal' for fear that human drivers might react badly to driving close to an obviously autonomous car.
Whilst the initial transition might be difficult, the ultimate goal here is to have enough autonomous cars on the roads to collect big data about traffic and speed and use this to keep everyone safe.
Founder of The Driven consortium, Prof Paul Newman of Oxford University, told the BBC: "We're moving from the singleton autonomous vehicle to fleets of autonomous vehicles – and what's interesting is what data the vehicles share with one another, when, and why."
Big data and new technology is music to our ears here at UKFast, so we're looking forward to a future where driverless cars can communicate with each other to make our roads a safer, smarter place to be.
eBook Cloud Series: The Impact of IoT on Business
What is the Internet of Things (IoT) and how could it impact your business over the coming years? The first eBook in our cloud series tackles the subject of IoT in business with expert insights from Cisco and UKFast.