Strike Three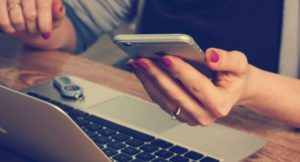 Rail strikes, flash floods, snow storms, poorly children. Like it or not, these events are an inevitable part of life, but that doesn't mean your business should have to slow down! Imagine a world where you can work from anywhere at anytime (beach-based office space is the dream, of course!)…
"Work from home, travel at a different time or walk." No nonsense advice from Transport for Greater Manchester (TfGM) ahead of Northern Rail's strike today (Friday).
The industrial action is the latest in an ongoing battle over plans to introduce driver-only trains and it's timed, the operator has admitted, to target the busiest routes at peak times.
No doubt, the disruption of pulling 60% of the company's normal timetable is major and unavoidable for many and impacts productivity across businesses in the North and beyond.
For some though, the excuse to do their day's work from the comfort of home and avoid the commute altogether certainly appeals. The stats and research to show employees value that sort of flexibility in a career are published regularly these days – a study last year showed that the number of 'home workers' has soared in the past decade to just over 1.5 million.
Yet so many firms aren't geared up to offer employees what they want, or to be able to cope with unforeseen disruption like today's transport chaos. Instead, businesses find themselves struggling when bad weather hits or worse, grinding to a complete halt. In 2017 with technology to do extraordinary things at our fingertips, that seems like madness.
It doesn't take long for an unreliable remote desktop to drive someone up the wall and the novelty of working from home in your slippers soon wears off. If workers are to be rewarded with the flexibility of home working and employers are to see it as a positive, with no drop in productivity, working from home or on the move needs to simulate the IT performance of the office environment.
It was customer feedback that told us just that and led us to develop our desktop-as-a-service product FASTdesk last year, making it easier for employees to access their work files and apps from any device.
Launching FASTDesk in 2016 our CEO Lawrence Jones said: "The agility and simplicity puts businesses ahead of the game. It's our job to help people get the best from the internet so we're creating products and systems that you can press go on and they just work. They're intuitive and they're reliable and they've still got our trademark support."
Sounds ideal, right? We're constantly working to help you have the tools that you need to make everyday life and business easier. FASTdesk helps to boost security, removing the need for physical transit of files and enabling safe seamless access to sensitive files from any location.