We Need Your Vote!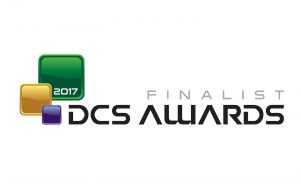 Oscars season may have been and gone, the Baftas a distant memory, but for us, the awards season is just ramping up!
Granted, tech and business awards may be a touch less glamorous than the razzle-dazzle of Hollywood but no less exciting. And, it just so happens that we're shortlisted for a couple of the biggies at the Data Centre Solutions Awards.
This year, we're really proud to be nominated for the Excellence in Service Award and the Data Centre Cloud Vendor of the Year award.
We pride ourselves on service and innovation so these two nominations are particularly special for us. Our eCloud range has evolved so much over the past four years – we now tick every box on the cloud portfolio, especially with the additions of eCloud Flex and Commvault backup. However, one constant has always remained – our support.
Providing the best level of support for our customers is incredibly important to the whole team. We're a naturally supportive bunch – which is why we had to create sleeping pods for engineers who refused to go home until a support issue is fixed!
If you think we're doing a good job of this, we'd really appreciate your vote seeing as a deciding factor of these awards is based on a public ballot.
Voting closes at 5.30pm on Friday so there's not long left to get yours in. We're excited for the winners' announcement next month. Good luck and huge congratulations to all of the finalists!