The GDPR – Let's Refresh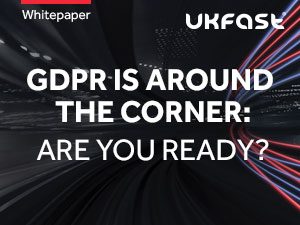 In April 2016 the European Union (EU) released its finalised document for its new data protection legislation, the General Data Protection Regulation; which is often fondly referred to as the GDPR.
Organisations were given just over two years (24 months to be precise,) to become compliant with its standards. A year on and we're hurtling towards that deadline – 25th May 2018 – at a rate of knots.
It's vital that your business has carried out the relevant preparations for compliance by then to make sure you don't get whacked with a great big fine of up to £15m or 4% of your organisation's global annual turnover.
Not only are there potentially huge financial repercussions, but leaving your business open to attack and your customers at risk can cause serious reputational damage. Let's hark back to October 2015, when UK phone and broadband provider TalkTalk revealed it had sustained a cyber-attack that compromised the personal data of its customers. Over the next 18 months TalkTalk lost thousands of customers and shares in the company took a significant dip that it has yet to fully recover from.
So, to help you get your ducks in row, we've created a toolkit of useful resources that explain why the GDPR has come about, how the GDPR will impact UK businesses and what you need to do to comply, and we have more coming your way very soon – watch this space!
What's the toolkit so far, you ask?