We Need Your Help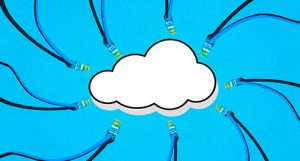 We all know that technology is important these days, but what is just as – if not more – important are the people who support it.
While the conversations about robots replacing people and automation taking over roll on, we know that it is the great people in this business who really make the difference, especially when it comes to service.
That's why we were so delighted earlier today to discover that we've been shortlisted for the Excellence in Service Award and Data Centre Cloud Vendor of the Year Award at the Data Centre Solutions Awards.
These categories and awards are a nod to the hard work that our whole team put in day after day and we're delighted!
We've invested a lot of time, effort and actual money into our service and eCloud portfolio, we've pushed even harder to help our team become the most qualified in the UK with our Cisco, RedHat, LPIC and Pearson Vue accredited testing centre; we've added more options to eCloud with Flex and FASTcloudbackup, and we've done even more to make our workplace the 5th Best Company to Work For in the UK. It is wonderful to have that recognised by these nominations.
To scoop the prize, we need your help! The decision as to who wins is, in part, down to a public vote. You can vote here and we would be incredibly grateful if you could cast yours for us if you think that we deserve it!