IT Storage and Security: The Future Forecast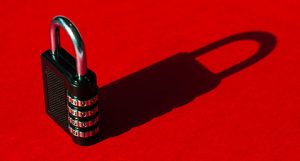 You probably remember an influx of cyber-attack reports circulating the media last year (well frankly, they dominated the headlines). Over two billion records were stolen in 2016, and as we progress further into 2017 the question is: have we emerged enlightened? Or are we still burying our head in the sand?
When award-winning security blogger Graham Cluley spoke at our Unlocked Manchester event last week, he said that when he started out in the industry there were 200 new viruses every month with security updates provided on floppy disks. Now, he continued, 400,000 new samples are analysed every day. That's one every 0.4 seconds – the blink of an eye.
Cybercriminals have been painted as hooded masterminds with nimble fingers and a lack of vitamin D, but it's quite the contrary. Yes, there are very talented individuals and even purposely-built organisations, but on the whole, as Cluley pointed out, "cyber criminals are not geniuses. They don't need to be: we make it too easy for them".
There's been a significant shift in the type of threats too. Nowadays, perimeter defences are breached to extract sensitive data and hold it hostage via ransomware. These are often highly personalised attacks, including the infiltration of cloud applications, which means that as the adoption of cloud services accelerates – pushing vital facilities and data outside organisational control – so will the risk of information-borne leaks and malicious attacks.
Clearswift, a leading IT security company stated "one way organisations thwart ransomware attacks is by having a solid backup plan, specifically the ability to replace encrypted data negates the extortion attempt". They found that most attempts focus on local backups, but there's evidence "these will spread to cloud backups and even include the manipulation or deletion of data".
You can see why UKFast takes security seriously – and our solutions are just as diverse as the threats that target you. We offer hardware firewalls for enhanced security, DDoS protection to defend your business' infrastructure, penetration testing to see whether your system can withstand a hack, and much more.
On par of importance with security is storage, with cloud being an increasingly popular option. Now, there are providers across the planet, so choosing the right one requires research. We all want solutions that offer the maximum amount of low-cost storage and bandwidth while keeping data safe. So we asked a few prolific industry names about what they're doing and what we can expect for the future.
Storage is a big concern for people whenever data is involved. And as Roy Hibbert, Partner and Account Manager for Citrix, pointed out, "the marketplace used to be hardware defined and now its software defined". Hibbert believes Citrix has been on a journey venturing "from a capex-based, hardware-based on-premises type scenario, to an increasingly subscription-based, pay-as-you-go and pay-for-what-you-use basis".
He said: "It's probably one of the more real changes in the marketplace over the past 20 to 30 years. There's been an awful lot of hype around different buzzwords and capabilities in the market, some of which take speed while others we don't see materialise."
 Mike Jones, Head of IT at IAN RoadSport IAM Roadsmart, mentioned he's fairly new to cloud storage but loves it. Why? Because he can leave a document, come back to it from another device, and it'll be exactly where he left it.
He said: "I'm not a technologist but to me technology is about 80% user experience and 20% all the whizzy bits". (text deleted and moved down)
Henry Daunert, CEO of FlexVPC, commented: "Whatever the cloud formality, we try to offer a resilient, cloud-based service hosted by UKFast datacentres, because if a company opted for an on-premises solution it would cost a fortune, but buying a service is super affordable."
In short, cloud is not only smart, it's an economical investment. It's a concoction of flexibility, security and mobility, helping businesses connect customers.
Our expert team of penetration testers and ethical hackers can help you stay secure.