World Backup Day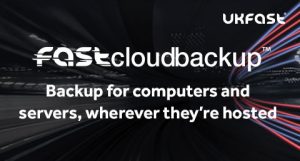 Before you even read this blog, ask yourself this: what would you do if you lost all of your work? ? Or all of your years' worth of photos? To have a catastrophic meltdown, huddle under your desk and rock back and forth would be a reasonable response in this digital age. Plus, as 83% of us own a computer and 89% of us have a mobile phone, it's evident that technology is a core element of our modern lives. So why do only one in four people make regular data backups? It's simple: there's a lack of awareness. That's why the 31st of March – a time which parallels the transition into spring – marks World Backup Day.
So, what actually is backup? Basically it's a second copy of all your important files – that's your website, emails, documents,business data, photographs and hilarious cat videos. Instead of storing them all in one place, like on your desktop, a backup means you have another copy of everything somewhere safe.
Losing data is more common than you might think. More than 60 million computers will fail this year, meaning countless of treasured memories or business-critical files could be destroyed – so it's foolish not to take precautionary measures. And what about the mobile operating system in your back pocket? More than 200,000 smartphones are lost or stolen a year and 113 phones are stolen each minute! Can you imagine typing out every single letter and digit of all your contacts, or losing all of your important information?.
The worrying fact is that nearly 30% of disasters are caused by accident. Society as a whole seems to run 24-7 nowadays, so it's understandable that people get tired, lose concentration and click buttons by mistake. That's without even opening a malicious email that's sent to destroy a single or spectrum of servers (one in ten computers are now infected with viruses each month – Cisco block 19.7 billion online threats every single day).
It's not all doom and gloom though, the solution is staring you in the face. Most people backup their files in one of two ways: to an external device, or somewhere on the internet. We have various options for individuals and businesses. First, there's FASTcloudbackup, which duplicates all your crucial files to our 100% UK-based, enterprise-grade data centres – whether you have a single server or multiple desktops. Even if you don't currently host with us, you can take full advantage of our industry-leading capabilities. Plus, the setup only takes a few moments. Simply install the lightweight FASTcloudbackup agent onto your computer, and your files will be protected, wherever they are. Then once up and running, you can view, share and restore documents seamlessly using the MyUKFast web console.
Alternatively, we offer Advanced Backup with Commvault, which is an enterprise-grade service that runs on all our largest cloud and dedicated hosting solutions. Technology is a merciless maze to the untrained eye, but it can be navigated with a little help from our team.
Want to know more about backup services at UKFast?