Flex Some Muscle
How great is it when you know you're getting value for money? Well, whilst we are always aiming to over-deliver for our clients, we're now upping the ante and cutting the price of our self-service, open source cloud platform eCloud Flex with instances now available up to 44% cheaper.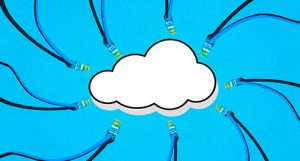 There is no doubting that the popularity of our UK-based OpenStack cloud service has massively accelerated in the past year and thanks to that, we've been able to achieve significant efficiencies and economies of scale in CPU, RAM and disk space, whilst providing an outstanding level of support. Something that our CEO Lawrence Jones believes is missing from the big international cloud providers.
Speaking to the press this morning, Lawrence said: "It's been great for our industry having AWS enter the market as it's encouraging innovation and forcing everyone to up their game. But it's easy in business to become a victim of your own success and I believe that AWS, due to its size, is already unable to match the level of support provided by some of the smaller British hosting and cloud outfits."
Win:win, right? We're not only cutting cost, we're also UK based and providing support when you need it.
We're also making cloud pricing really clear. The headlines read that eCloud Flex is available on a Pay-As-You-Go basis, with discounts of 20% for a 12-month contract, 25% for a 24-month contract and 30% for a 36-month contract.
There's too much confusion around the way some elastic, burstable cloud products are priced and that means that customers end up paying a lot more than they expected as hidden costs emerge.
As Lawrence says: "Some providers charge you per hour for load balancing and then again based on the number of connections or amount of data processed. Our focus is on delivering a simple, flexible pricing model where you get what you pay for. We are prepared to go a great deal lower on pricing as we continue to innovate."
Simple as that.
We're committed to delivering UK-based, supported, value-for-money cloud options to help your businesses to grow.
Find out more about eCloud Flex.