Unlocking Encryption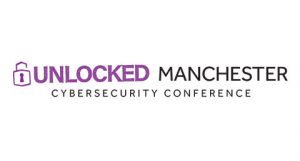 To encrypt or not to encrypt? That is the question! Well, it is one question among many when it comes to cybersecurity.
After the Home Secretary raised concerns over encryption and data privacy relating to the fight against terrorism, encryption and privacy remain at the top of every techie and business leader's agenda.
The debate continues to rage; how much of our personal privacy should we give up in the name of public safety? By removing encryption and other privacy measures from the services we all use day-to-day, we open up potential exposure to further risks from hackers, enemy states and other malicious parties.
Just how do we keep our personal and business data safe while keeping the country safe too? How do we ensure we're staying one step ahead of hackers when cyber-threats evolve so quickly?
Today we're helping you to answer these questions with our first Unlocked Manchester cybersecurity conference at UKFast Campus. The first conference of its type in the North, Unlocked is bringing together some of the country's best online security experts to share their knowledge and expertise from organisations including Cisco, PwC, Lloyds Bank, Secure-IA, Pentest and Secarma.
Cyber terrorism is high on the agenda, as is ransomware, and there will be a live hack to show five ways hackers strike. From app-building to general business security, Unlocked Manchester is covering all of the bases.
We'll be live blogging throughout the event and sharing insight from the speakers across our social channels so stay tuned to discover more about keeping your company safe.