DDoSX
Did you know that more than 2,000 DDoS attacks happen every day across the globe?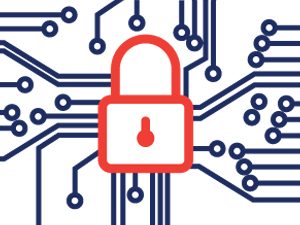 Last year we saw the biggest DDoS attack ever – it took out a whole swathe of the internet, never mind just one site. Target DNS infrastructure managed by Dyn, the huge attack knocked Twitter, Netflix, Reddit and the Guardian offline, among others.
For businesses, an attack can be a catastrophe. We've been seeing a steady increase over the years and we probably see a DDoS attack on our network every day in some shape or form, they're simply that frequent now.
On top of this, we're also seeing a rise in phishing scams and ransomware. Yet, according to the government, nine out of 10 businesses still don't have a plan in place for handling a 'cyber breach'.
Security is our top priority in 2017. We're committed to helping to secure the internet and those doing business on it. Whilst that is an unenviable task – with new threats cropping us faster than existing ones can be tackled – we're proud to offer secure hosting and a range of security services with the help of our ethical hackers and pentesters in Secarma.
We're also really proud to launch our first global DDoS platform. DDoSx® is designed to keep you online when it matters most.
DDoS attacks flooding your site with traffic to knock you offline or slow your site down to unusable speeds can easily cost a business thousands, if not millions, of pounds in lost revenue and reputational damage. They're also a distraction tactic to stop you noticing a hack attempt. DDoSx® reduces this risk.
It is a simple 'plug and play' solution thanks to a series of closely monitored points of presence in our bespoke DDoS protection infrastructure which absorb malicious traffic attempting to interfere with websites (launch a DDoS attack). Plus, it's purpose-built and designed using best-in-class technology to mitigate this fast-growing threat.
Whilst that might seem like a lot of information to take in – and undoubtedly a bit of a sales pitch – it's also really important. This year needs to be the year that UK businesses focus on security and protecting their online presence.