What is the Digital Strategy?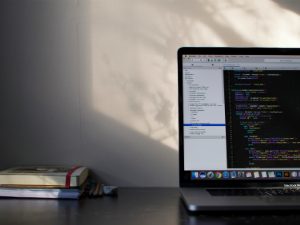 Over the past year, the government has thrown UK businesses a fair few curveballs; with Brexit, the GDPR (General Data Protection Regulation) and the Investigatory Powers Act causing changes in operations both short and long term. After we welcomed Minister for Digital and Culture Matt Hancock to UKFast Campus last week for extra insight into the future of digital, we've been talking about the government's Digital Strategy even more, and we thought it could do with a bit of demystifying.
When the Department for Media, Culture and Sport published its 'UK Digital Strategy 2017' on 1st March 2017, we all knew we had to take notice. But the lengthy document with its foreword, seven strands of focus, diagrams and even an annex (yes, we also thought this something to do with buildings), didn't prove that manageable. After all, do busy businesspeople have time to trawl those pages? We know the answer to that; and luckily for you, it's our job to read and rationalise, so we're doing the leg work for you and pointing out all the important parts of the Strategy.
Officially titled 'UK Digital Strategy 2017', the document claims that it 'sets out how we will build on our success to date to develop a world-leading digital economy that works for everyone.'
But what exactly does that mean? We've done our best to break down what they're getting at below. Split into seven sections – or strands – the Strategy goes like this:
Connectivity – building world-class digital infrastructure for the UK
The government recognises how important digital connectivity is across the country and will work to roll out 4G, invest over £1billion in new connections and also make affordable high speed broadband connections a legal right for all. It's also going to put free Wi-Fi on trains and in more public places.
Skills and inclusion – giving everyone access to the digital skills they need
As well as investing in digital skills training across industries, the government's new Digital Skills Partnership will bring together tech firms, local businesses and authorities to make tech jobs more accessible and available. And importantly, this section outlines plans to add coding to curriculums from as early as Key Stage One, as well as sustained support for young people eyeing up careers in tech.
The digital sectors – making the UK the best place to start and grow a digital business
This is the lengthiest of the sections in the Strategy breakdown. The government has identified key areas of the country that are already strong in tech, and plans to bolster these at the same times as helping strengthen the digital output of other places. Basically, large amounts of funding and research are being set aside to make the most of tech enterprise across the country.
The wider economy – helping every British business become a digital business
With more funding – in this case a £13mil investment to create a Productivity Council –  the government hope to optimise the use of digital across the economy and help businesses big and small adopt and engage with digital technologies to increase efficiency.
Cyberspace – making the UK the safest place in the world to live and work online
This one's all about cybersecurity; the Strategy will put measures in place to strengthen protections on British cyberspace, as well as investing in education with after-school programmes, apprenticeships and adult retraining. It also focuses on filters for broadband so that families can protect children from harmful digital content.
Digital government – maintaining the UK government as a world leader in serving its citizens online
The government plans to use digital to improve all public services – investing in schools, transport and policing. The government plans to streamline its web services so they're using cloud-based software and as user-friendly as possible.
The data economy – unlocking the power of data in the UK economy and improving public confidence in its use
This one's all about the GDPR (General Data Protection Regulation). The government will implement the new legislation on how data is stored and secured by May 2018 which, according to the Strategy, 'will ensure a shared and higher standard of protection for consumers and their data.'
The Digital Strategy gives us a lot to think about, and in places a clearer view of the future for digital in the UK. Everything the document outlines is geared towards increasing productivity and improving infrastructure, so that business – whether digital or not – can thrive and the wider world makes the most of technology as it develops around us.
Though it's a gradual process, one thing that the government emphasises is that the 'digital economy moves quickly, and so must we'. Well, if UKFast knows about one thing, we know about speed, and we hope that it remains as important to the government as it does to us.