The Keys to Unlocked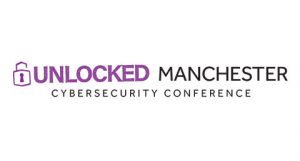 On the 28th March, industry heavyweights including Microsoft, Cisco and Secarma will descend on UKFast Campus for Unlocked Manchester – our new cybersecurity conference. Expect an afternoon of in-depth insights into the world of cybersecurity and cyber-terrorism to make sure your business stays protected from online threats.
UKFast is getting really excited ahead of Unlocked Manchester; if our auditorium had legs and arms, it'd be jumping up and down with excitement. This event is the first in what we hope to be a long series of cybersecurity conferences; we've got plenty of reason to expect to see many more Unlocked events as digital safety is becoming more important with every day the world is online.
The internet is growing all the time, especially with the developmen0t of new technologies that connect us in more ways than ever before. It's amazing to watch as the internet expands and gives us the opportunity to create and interact in revolutionary ways, but at the same time, such new and unknown tech territory means we have to be extra vigilant that we're protecting ourselves and our clients.
Unlocked Manchester will be delving deep into the digital world, with award-winning security experts giving essential insight into the realities of the internet and how to stay cyber-secure. The internet is now an inevitable part of business – any chance to learn more is a chance to be smart and help yourself. If all that doesn't persuade you to come along, have a look at what Unlocked Manchester will cover:
The Future of Security: Artificial Intelligence and the Internet of Things
The Internet of Things (IoT) is a fascinating addition to the cyber-sphere; the amount of connected devices going online every day presents us with new security challenges. New devices like smart heating and fitness trackers create opportunities for hackers if the necessary security protocols and secure cloud infrastructure are not in place.
So what happens when a huge network – one that controls millions of the internet's domains – falls victim to a cyber-attack of an unprecedented scale?
Cyber-Terrorism
Unlike most cyber-attacks, which generally aim to cause disruption and generate a significant financial return for the perpetrator, cyber-terrorism aims to cause physical violence or extreme economic damage for its victims. With these outcomes in mind, cyber-terrorists are most likely to select high-impact targets such as military institutions and power plants, threatening catastrophic destruction to the infrastructure of society.
What do these threats to the government and private organisations mean for businesses big and small?
Becoming Ransom-aware
Ransomware is a malicious form of software designed to deny access to computer systems until a specified charge – usually money or data – is exchanged. Ransomware has become one of the most common methods of inflicting damage on commerce; in the latter half of 2015 and early 2016, 40% of UK businesses fell victim to ransomware attacks, causing a fifth to shut down and a third to suffer revenue loss.
Might your business be vulnerable to a ransomware attack? And do you know how to strengthen your digital defences?
Live Ethical Hacking Demos
They say seeing is believing, and the fact that the internet exists purely virtually makes it difficult to see ourselves as potential cyber-victims. Defence is the best form of attack in cyber-security, and many businesses are enlisting the help of penetration (or pen) testers in order to find and fix vulnerabilities before the criminals do.
Where is your business's computer system most vulnerable?  Watch expert ethical hackers from Secarma as their live ethical hacking demos show just how simple it is for a breach of your network to occur and where the weaknesses lie.
Sounds intriguing, right? Registration is still open and it's a completely free event – the perfect opportunity to find out about keeping your company safe without any qualms!
Unlocked Manchester takes place on 28th March 2-5pm at UKFast Campus. Register for your free place now.