How IoT Transforms Business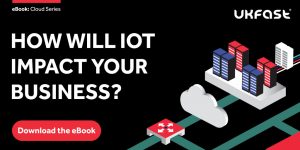 The Internet of Things (IoT) is already transforming our home lives. We can regulate our lighting, heating and sound remotely from a computer or smartphone, meaning we're connected to what goes on inside our houses even when we're away from them. But how might IoT impact the way we work? That's exactly what we're discussing in the third of our IoT blog series.
Companies and cities around the world have already made headlines by using IoT to drastically increase efficiency and shape our environments. The health insurance industry is already wise to the fitness tracker boom; firms like John Hancock have started offering clients discounts on premiums in exchange for personal data proving they lead a healthy lifestyle. Smart street tech is being used to reduce fuel consumption in Barcelona, Tel Aviv, San Diego and Philadelphia using spotlights with embedded sensors that monitor idling vehicles. And GE has built turbines on the leading edge of wind farms that prompt other turbines to adjust the angles of their blades which increases their life-spans.
So what happens to all the data collected in these new processes? Of course, the IoT boom is having an impact on business operations as demand for data handling increases steadily. As businesses the world over engage with IoT technology they also need to equip themselves with the human and digital resources to process the real-time information produced by IoT and use it to identify and address pain-points in operations.
Sounds simple; is it just about further implementing IoT technology into business operations, hiring more staff and adding more software to process it? According to a survey carried out by the technology conglomerate Cisco, it's a much more complex issue than this. Internal communication is a key component of a successful digital roll-out; keeping employees informed of technological developments is essential, and something that many businesses overlook.
Undoubtedly, IoT is a whole new kettle of fish and it's essential that businesses approach it strategically, building – or rebuilding – their infrastructures where necessary. We've put together a series of eBooks looking into the impact of cloud and the internet of things on business to help you to navigate the ever-changing tech landscape.
Discover more about IoT and the digitisation of the workplace in the first of our Cloud Series of eBooks, The Impact of IoT on Business, with insights and research from the experts at Cisco.