DDoS Attacks: Layering It Safe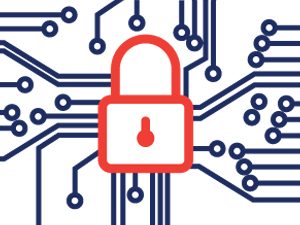 DDoS attacks have had a huge impact on digital industries ever since they became one of the web's biggest threats. They're progressively growing bigger, reaching further and generally getting worse, and we've been working hard to develop our infrastructure to combat their onslaught. Today we announce the expansion of our global DDoS Protection platform, providing an even tighter, even more dynamic level of security for our clients.
Distributed Denial of Service – or DDoS, as we not-so-fondly refer to it – has been plaguing the net in a big way over the past year, increasing by 25 per cent from 2015. The latest figures predict there'll be more than 17 million DDoS attacks annually by 2020.
The malicious flooding of websites with meaningless traffic can result in downtime for those who actually want to access a site's content. This has huge repercussions for the targeted businesses, especially those in the eCommerce market, when potential customers are driven away from their sites because of slow load time or zero access. Vendors have taken real hits when, during peak shopping periods, a DDoS attack has struck. At the end of 2016, Christmas online shopping rushes and Christmas DDoS rushes went hand in hand.
But DDoS isn't just a worry for the eCommerce industry. This kind of cyberattack can be used as a diversion; throwing out an immediate issue for the business to resolve can cover up a different kind of attack and distract from something even more damaging. DDoS is also a handy tool for cybercriminals going down the ransom route; inundating a site with traffic and then demanding a pay-out on the threat of continued attacks has been an effective way of targeting businesses.
DDoS attacks matter as much to individuals as they do to businesses; whether they're used as a smokescreen for a severe hack or a bartering chip for a ransom pay-out, personal data could be at risk.
Whether you're the business owner or its customer, safeguarding your data takes absolute priority. Last week's announcement of a sustained data leak, caused by a bug in an "ancient piece of software", at content delivery network Cloudflare should count as a wakeup call for all of us as to how crucial data protection is when dealing with DDoS.
At UKFast, we're insistent upon doing everything we can to help our clients protect their assets. Our new DDoS Protection platform is made up of a bespoke series of closely monitored points of presence across the globe, absorbing malicious traffic at every point it tries to interfere with the user's website. The purpose-built platform is designed using best-in-class technology to mitigate the most commonly occurring attacks.
Opting in for the DDoS Protection platform is a smart choice on more than one count. It's not only a sensible step towards reducing the risk of DDoS attacks on your business; it's also another level of security to add to your entire infrastructure. Where cybersecurity is concerned, more is definitely merrier; there's no such thing as too much protection and any solution available is a welcome addition and yet another way to strengthen the safety of your site.
Have you built DDoS Protection into your infrastructure? UKFast has the solution right here.