What Does the Future Hold for the Internet of Things?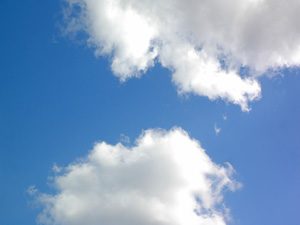 The Internet of Things (IoT) is playing an ever-increasing role in our daily lives; you can unlock your front door with your phone, change TV channels at home from your office desk and watch live as your family gets annoyed that you've made them miss a crucial moment in their programme. In the second of our IoT blog series, our team takes a look at what the future has in store for IoT.
IoT devices have become increasingly accessible in recent years, particularly as we look back at the consumer demand for wearable technology and home hub devices over the last year. So what happens now that this once futuristic technology has been absorbed into everyday life?
IoT gives us the opportunity to dramatically change the way individuals and businesses operate, increasing efficiency by using big data processed in real-time. Organisations like IBM are investing heavily in the technology to unlock its full potential.
IBM has been developing enhanced analytics products aimed at improving the processing, interpreting and application of data generated by IoT activity. The company has focused on key developments including Natural Language Processing, machine learning, video and image and text analytics to make our use of IoT products a seamless, natural habit.
Because of this complex processing of vast amounts of data, it's never been more important that the infrastructure it sits on is secure, supportive and reliable. This is where cloud comes into its own, providing the optimum platform for protecting IoT data.
At the beginning of 2017, we set out our main tech predictions for the year, including the continued proliferation of the IoT industry and the growth of cloud. With more and more devices connecting to the internet and causing networks huge demand, we expect to see these two big topics intertwine, as cloud plays an integral role in the development of the IoT industry.
It's a truly exciting time, and we look forward to watching first-hand as IoT develops securely with the help of our premium cloud solutions.
To find out more about what the future has in store for IoT and the cloud, download the first in our eBook Cloud Series: The Impact of IoT on Business.