UKFast Scholarship Winner Announced!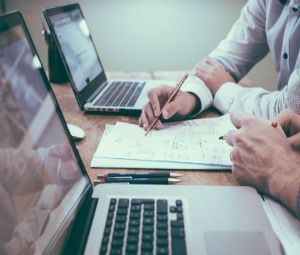 Last year we were delighted to announce that we'd be helping a budding entrepreneur with a Masters of Business Administration (MBA) scholarship. After an amazing response – and a serious amount of applications to read through – we're thrilled to have found our entrepreneurial superstar, Laura Fahey.  
In 2016, we teamed up with Manchester Metropolitan University to offer a £6,000 scholarship for their MBA programme. We put out a a call to budding entrepreneurs, hoping to find someone brimming with innovative ideas, passion and true potential who were looking for a helping hand along their business journey.
We had many worthy applications answer that call, and their quality was extremely high; seeing the wealth of passionate people engaging in professional development gives us huge confidence that the future of UK business is in safe hands. After a long process of being wowed by the incredible quality of applications, among all of those entries we found our superstar, Laura Fahey.
Laura, who works as the Assistant Director of Finance at BLM, a leading insurance and risk law firm based in Manchester, wowed us with her minute-long application video. In a mere 60 seconds she demonstrated that she's full of ambition, bursting with ideas and drive, eager to learn, and an extremely worthy winner of the scholarship.
In this video Laura talks about how she felt when she found out she'd been accepted, what drew her to applying and what she hopes to get out of it.
Dr Sara Ward, MBA and Executive Programmes Director, said: "Many congratulations to Laura on getting the UKFast MBA Scholarship. We're delighted to have her joining our MBA programme. I'm sure taking part in such a highly-valued qualification with such a great and innovative company like UKFast will help Laura take her business career to the next level.
"Our MBA scholars benefit from the University's strong connections with regional industry, excellent academic staff and the flexibility offered by our courses as well as the discounted entry. We're delighted that our MBA courses will soon be reaching even more people via our newly launched online courses."
The announcement comes hot on the heels of our apprenticeship scheme reopening for entries, so if this has sparked the fire of learning in you and you know any 16-18-year-olds who would love to earn while they learn at UKFast, send them our way! Applications will be live until the end of March and the scheme begins in July.
Join the award-winning UKFast Apprenticeship scheme for an incredible opportunity to earn while you learn.
Apply Now