Unlocking Manchester's Cybersecurity Credentials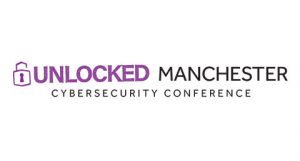 We've been keeping it to ourselves for a while, but we're now pleased to announce that Unlocked Manchester – the first event of its kind in our Northern Powerhouse – is taking place on the 28th March. Joining formidable tech forces Microsoft, Cisco and Secarma, the cybersecurity conference provides an in-depth look into the realities of cybersecurity and the issues we face both now and in the future.
Are you ransom-aware? Should you feel threatened by the prospect of cyber-terrorism? Do you wonder whether growing technologies like Artificial Intelligence and the Internet of Things might pose risks to your data? Is there a link between these questions?
Let us answer that last one: yes. Not only are the previous questions very real concerns in our increasingly technological world, but they also relate to one specific area – cybersecurity. And they're also all questions that will be answered at Unlocked Manchester on 28th March at UKFast Campus.
The word 'cybersecurity' has stormed into our vocabulary dominating the headlines in recent years. Staying secure online isn't just a hot topic for technology companies like UKFast; it's a critical issue for all of us, whether it impacts our business operations, our professional lives or our personal matters.
Unlocked Manchester is the first event of its kind to come to the city. As a hub for enterprise and a city leading the way in tech innovation, it's high time that we offered expert security insight to our business community. Speakers including Graham Cluley – award-winning security blogger, author and independent computer security analyst – are bringing their renowned cybersecurity expertise to the city.
We're also proud to be showcasing some homespun cybersecurity talent, with experts from Manchester-headquartered ethical hacking firm Secarma. Security consultant Paul Johnston will be identifying the most common and damaging ways in which hackers attack web users, and penetration tester Andi Pannell will be using storytelling to lay down some truths about malware. And, drum roll please, we'll also be having a very special live ethical hacking demonstration on the day – is it just us, or is that not incredibly exciting? Not only that, it's also an opportunity to learn about the threats facing your business and how you can protect yourself.
Unlocked Manchester is the perfect opportunity to get answers to those burning cybersecurity questions, and a chance for us to help the Manchester business community equip itself for future digital developments. What's more, it's absolutely FREE, giving you no excuse to miss out on making yourself cybersecure.
Unlocked Manchester takes place on 28th March from 2-6pm at UKFast Campus.