Mutual Motivation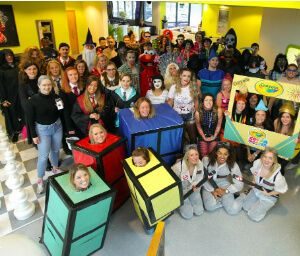 As you know, here at UKFast we can never resist an opportunity to celebrate our team and show them just how appreciated they are and this weekend was no exception.
Of course, having Employee Motivation Day landing on Saturday 25th February, there were a few challenges considering the bulk of our team are Monday-Friday workers.
However, we made sure we showed our love to those who were working; our MD Jonathan Bowers made a special delivery of pizza and pop to the team over in our data centres. Because we provide 24/7/365 maintenance and support, there's a constant hum of activity there as the team bustles about keeping our clients happy. And we know – through experience – that people love pizza, so our surprise visit was a roaring success.
It's great to use a day like Employee Motivation Day to show the UKFast team our appreciation and boost morale while at work. We'll always mark these important occasions, but we'll never rest on our laurels either; we're always looking for ways to give our team reason to be motivated.
We're still on cloud nine from last week's news that we're the Sunday Times' best workplace in Manchester – the fifth best place to work in the UK; as an award that's voted for by employees, it means all the more because it shows us how happy our team is to be with us. We get what we give – we give our team unrivalled facilities, fun events, exciting trips and extensive professional development, and they give us the professionalism, innovation, dynamism, support and passion that embodies our business.
At UKFast, motivation is cyclical. Yes, the positive working experience we give our team drives them to produce amazing results for us as a business, but the reason we've been able to build an award-winning workplace is thanks to them. Our team motivates us daily, pushing us to be better and in turn further their development.
For us, a day like Employee Motivation Day isn't just one for encouragement; it's also one for thanks. We delight in taking every opportunity we can to keep energy and productivity at peak level, but really, every day our team brings with them the enthusiasm and drive that ensures we do as much for them as they do for us.
Could you motivate us further as a member of our team? We're always looking for superstars.