Save the Date: eCommerce Show North
Yesterday might have been the day of love but today is the day for perfect partnerships; prepare to marry eCommerce excellence with perfect planning with our save the date invitation for eCommerce Show North! On 11th and 12th October 2017 Prolific North and Don't Panic Events, in conjunction with yours truly (UKFast, not me personally!), are bringing you the only dedicated eCommerce exhibition hailing from our beautiful part of the Kingdom. It might seem a long way away but some things are worth planning for – here's why it's a date you want to save, right now!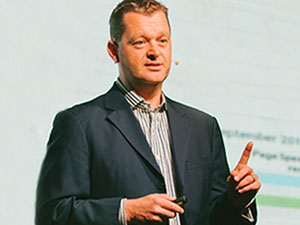 The eCommerce industry now grosses hundreds of billions of pounds – a figure that's growing by the day. It's an incredibly exciting time for the industry, with more ways than ever to create matches made in heaven (well, in eCSN at least), wow customers and sell like an absolute superstar.
Competition is fiercer than ever too though, so it's never been more important to do things right. UKFast is the headline sponsor for eCommerce Show North (eCSN) and it's an incredible chance to take stock of the year so far, ensure you'll fly into the festive period on a high, and see what innovations are a-brewing within the industry.
The two-day expo is going down at Event City in Manchester on October 11th and 12th 2017 delivered by Prolific North and Don't Panic Event Management. Aside from seeing us there you'll get the chance to meet and mingle with around 120 exhibiting businesses and 5,000 attendees, and maybe create some perfect partnerships at the same time.
Register for eCommerce Show North now
The eCSN team is in active discussions with leading industry platforms and is planning dedicated areas for hot business topics like logistics and cyber security, so you'll be clued up on the most pressing matters of the day.
There's also going to be a huge range of industry presentations and specialist business talks, conference sessions and seminars, so it's not surprising if you're starting to feel butterflies at the thought.
It's going to be the biggest ever gathering of eCommerce companies, vendors and suppliers outside London, and the chance to show the rest of the world what the North is made of. There's huge drive, innovation and potential in our patch of land and the rest of the world is turning its eyes toward us, so let's show them what we can do!
Details
Date: October 11th & 12th, 2017
Venue: Event City, Manchester
In the video hear eCommerce gurus explain why the North is the perfect place for eCommerce to thrive:
The next eight months are going to fly by, and eCommerce is thriving and growing all the time – if you want to stay at the top of your game and make sure you don't get left behind then eCSN is the one for you.
If you're sold on eCSN don't miss out – register now and make sure you've saved the date!